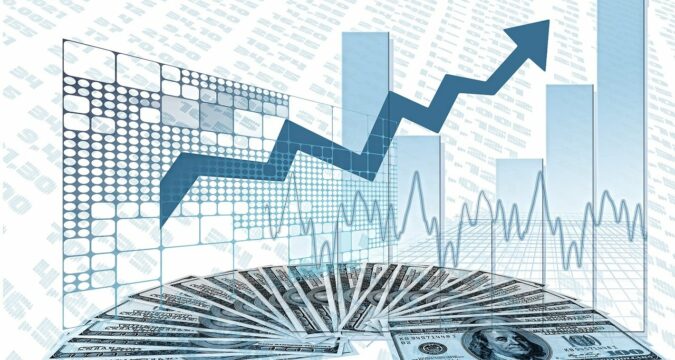 In today's stock market, the stock price for Zynga has surged by 40.6%. The stock prices for the gaming company have surged after an update in regards to a deal between Zynga and Take-Two Interactive. Take-Two Interactive is also a gaming company and as per reports, it is in the process of acquiring Zynga. The inside sources have revealed that the acquisition deal between the two companies may finalize at a price tag worth $12.7 billion.
According to sources, the $12.7 billion deal translates to Take-Two Interactive for each share of Zynga at a $9.86 per share price. While the stock price for Zynga has surged, the stock price for Take-Two Interactive has experienced a 13.1% dip.
The share prices for Moderna have also experienced a surge worth 9.2% in today's stock market. The share prices for the drugmaker surged after it made an announcement about working on a boost for COVID-19's variant "Omicron". The announcement was made by the CEO of Moderna on Monday, January 10, 2022. In the announcement, the CEO of Moderna announced that they will be working with the leaders of the public health sector from around the world. With support from global leaders, Moderna will be able to come up with the booster soon and distribute it across the globe.
The stock prices for Lululemon have experienced a dip worth 1.9% in today's stock market. The information suggests that the dip in the stock prices of Lululemon was observed after it announced its fourth-quarter earnings would be weak. The athletic apparel maker company has explained that it was due to the COVID-19 variant "Omicron" that they have seen a demise in business. Lululemon officials have confirmed that the revenue and earnings it has generated for the fourth quarter are low, and its earnings would represent the least figures.
Apria has reportedly experienced a 26.1% boost in its share prices in the premarket trading. The home healthcare company recently announced that Owens & Minor would acquire it completely. The company has revealed that the deal between the two companies would take place at a price worth $1.45 billion. The sources have confirmed that the deal between the companies would be finalized in the form of cash and stocks. If Owens & Minor goes with stocks, it would settle each share for $37.50. Right after the announcement, the share prices for Owens & Minor have observed a 3% surge.
The share prices for Tilray have also soared by 13.5% in premarket trading. The company experienced the surge right after announcing it generated high quarterly revenue. The company revealed that the revenue it generated was much higher than the expected figures.