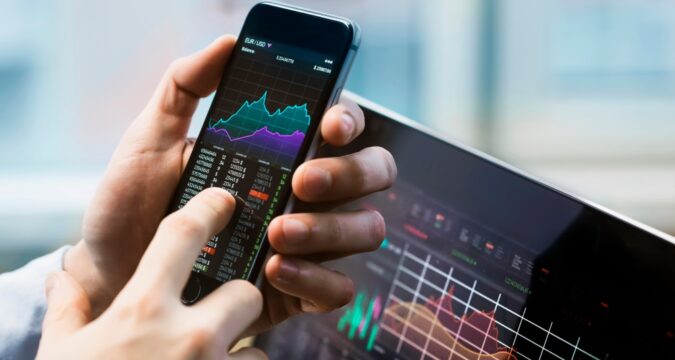 As per the latest reports, the online trading application firm Robinhood has good news for its investors and shareholders. Reports have come in that the Robinhood Markets has finally managed to experience a rise in its share prices.
It was just last week when Robinhood had been listed for public trading. However, the much-anticipated company did not manage to pull many results for its investors. The data revealed that in the initial run, the firm's share prices were dull and their gains were lesser than what was expected of it.
Surprisingly, after a week, Robinhood has managed to achieve what it was expected to achieve in the first place. Last week, when the firm started trading, its share price was $38 per share. However, Robinhood has successfully managed to experience a rise in share prices.
On Tuesday, August 3, 2021. The share prices of Robinhood managed to experience a significant increase. The statistics around the share prices for the company show that it experienced a 27% rise in its share prices since Monday, August 2, 2021.
As compared to the initial public offering (IPO), the share prices for Robinhood have experienced a 26% increase. According to many analysts including the analysts from the Wall Street, Robinhood's IPO was among the worst IPO(s) for the year 2021.
Despite being around since 2013, it was not until late 2020, when Robinhood gained real prominence. The platform became really popular among the cryptocurrency communities as it started supporting trades for cryptocurrency assets.
Since then, Robinhood's business grew bigger and better. The company reported promising earning/revenue figures in the fourth quarter of 2020 and the first quarter of 2021. The platform even announced that its user base had even grown a lot due to the adoption of cryptocurrencies.
Looking at its growth in the year 2021, Robinhood decided to go with the idea of going public. This is the reason why the company's public listing was highly anticipated by the stock/crypto trading enthusiasts. However, the outcome the company observed at the time of the IPO was disappointing.
While the company did not manage to gain much popularity among the local and common investors, the mainstream investors have a different story to tell. The reports suggest that a total of 4.9 million shares are currently in possession of ARK Innovation ETF, which is run by Cathie Wood.
Another major figure such as Jim Cramer, the founder of the online stock monitoring website "TheStreet.com" and host of the show "Mad Money" on CNBC, supported Robinhood's market presence.
Jim Cramer also laid out the possibility of Robinhood going for a similar kind of strategy as Square, where it bought Afterpay. These predictions/speculations helped Robinhood gain ground in the market.