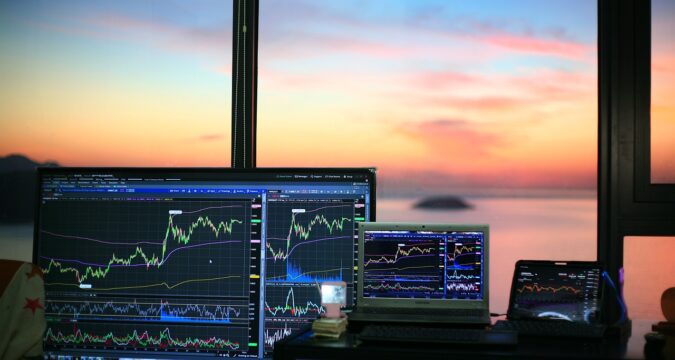 On Friday, there was a rally in global equities with growth and tech shares taking the lead, and 2-year Treasury yields that are sensitive to interest rates climbed to a high of 14 weeks.
This was because investors were still digesting the future predictions of more interest rate hikes to come.
ECB hikes rates
The European Central Bank (ECB) had its policy meeting on Thursday, which saw it increase the interest rates by 75 basis points and signal more to come in order to combat inflation.
This pushed up the euro above parity to a high of three weeks against the US dollar, while the latter dropped to a low of one week.
All three major indexes on Wall Street ended the day with gains of about 1%, which saw them record their first weekly gain in the last four of them.
Market analysts said that the markets had been throwing a temper tantrum for the last three weeks and had finally accepted the 75 basis point increase in the interest rate from the ECB and the Fed, which is to happen.
They added that market participants are aware that inflation needs to be controlled, which is being done and rates are still not that high.
The Fed's movements
A 90% chance has been priced in by US futures of another 75 basis points increase by the Federal Reserve this month.
On Friday, Fed Governor Christopher Waller said that they should aggressively increase interest rates for as long as the economy can handle it.
His comments came a day after Fed's Jerome Powell said that the priority of the US central bank was to tackle rising prices.
Investors are now focusing on the key CPI data for the month of August, which is scheduled to release on Tuesday.
Stocks rise
On Friday, the S&P 500 rose by 1.53% to go up by 61.18 points and close at 4,067.36, while the Dow Jones Industrial Average advanced by 1.19% to go up by 377.19 points and end at 32,151.71.
A 2.11% gain in the Nasdaq Composite saw it record gains of 250.18 points and end the session at 12,112.31.
A 1.52% gain was also recorded in the continent-wide STOXX 600 index, while a 1.73% rise was seen in the MSCI's world equity index.
The Treasury yield curve became further inverted, which is seen as an indicator of the recession that could happen in the next year or two.
The 2-year government bond yields touched highs of November 2007 at 3.575%, while 10-year bond yields had reached 3.321%.
On August 2nd, they had dropped to lows of four months at 2.516% but were still below the highest in 11 years that they had reached on 14th June at 3.498%.
The two-year German government bond yields clocked in another day at their highest value for the second time since 2011.
As for the currencies market, the dollar index dropped 0.5% for the day to hit 108.96, which saw it come down from sharp gains.