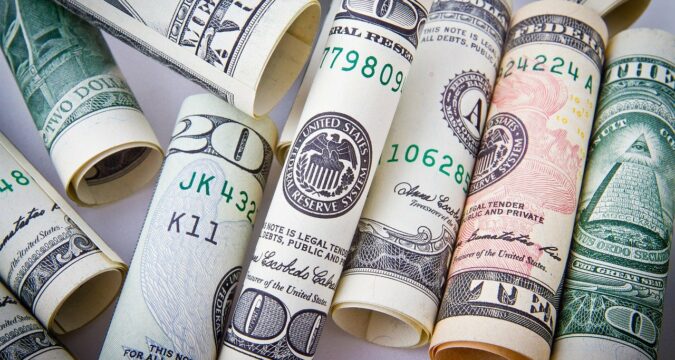 Friday saw a major jump in the value of the US dollar (USD), which reportedly pushed it into a strong corner against the major currencies. The major push was due to the strong employment data shared by the US Federal Reserves.
Strong Employment Data
For days, there were multiple debates going on about the data for employment in the United States for the month of September.
With the growing inflation rates, the traders were concerned that the employment data would reflect the downfall. This meant that the companies would have hired fewer than expected people in the month of September due to rising inflation rates.
Surprisingly and quite fortunately, the data shared on Friday was a great breather for the US Feds. The data was promising and beyond the expectations set by the US Feds for the month of September.
More Hires than Expected
The data shows that in the month of September, the employment rate rose significantly. The total number of employment opportunities created/offered in the month of September was more than expected.
This was a clear call for the US Feds that they could continue with their aggression towards the inflation rates. The Feds can continue hiking the interest rates as planned and communicated to kill the remnants that could cause unusual inflation spikes.
The US Feds have communicated that they would be more than glad to continue with their current policy and now they have a month to stay that way.
A Comeback against Two Major Rivals
In the past few days, the USD has been heavily bullied by two major currencies; the euro and the Japanese yen. Both currencies rose tremendously in value against the dollar but following the announcement, it was the greenback's turn to run the show.
The value of the euro recorded a decline compared to the value of the dollar. It reportedly declined by 0.6%, only to come down to $0.9735
In the latest trading session, the value of the USD was up 0.2% against the yen, which reflected a trading price of 145.42 yen. Last month, the USD was able to hit a 24-year peak price against the yen when it rose to 145.90.
Multiple analysts shared positive feedback on the recently shared job data for the United States. Some went on to claim that any negative data that comes out in these months would cause a huge negative impact on the US economy.
So far, the nonfarm payroll data has not disappointed the traders or the Feds.
NFP Statistics
For the month of September, the job estimations made were 250,000. However, the recorded job gains were 263,000, which wins against the estimations by a plus 13,000 difference.