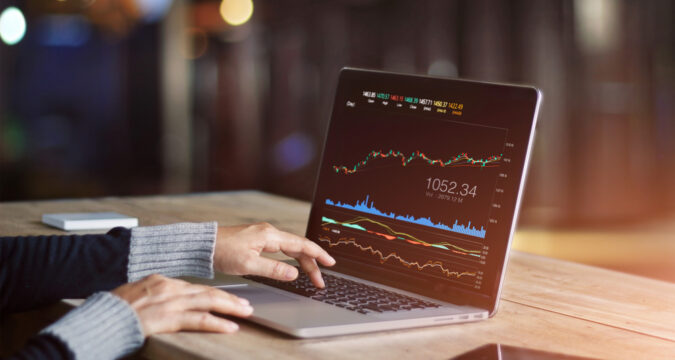 In today's stock market, SVB Financial Group has reportedly observed share price dive that was over 3%. SVB Financial Group is Silicon Valley Bank's parent company and one of the most prominent financial services companies. The financial services company has experienced a plummet after making an announcement about the acquisition of a tech equity firm.
SVB Financial Group has announced that it plans on acquiring MoffettNathanson. According to the executives, they want to expand their business and want to add more services to their investment banking capabilities. They are eager to increase their user base and want to offer them a lot more than what they have at present.
Then it is one of the fastest-growing biopharmaceutical companies known as Bristol-Myers Squibb that is currently experiencing a positive trend. The data shows that the share prices for the particular company have experienced over a 3.8% surge. The rise was observed after it made an announcement in favor of the investors. The company announced that it had decided to increase the dividend figure by 10%. Furthermore, the company announced that it had plans of repurchasing the shares that are going to be a $15 billion investment.
In today's market, Coca-Cola stock prices have surged more than 2% after its stock status was upgraded by one of the major investment firms "JPMorgan". The analysts at JPMorgan had been paying close attention to the performance of the beverage-making company. They realized that the performance of Coca-Cola was growing, which led them to proceed with upgrading its stock status.
Prior to today's stock market initiation, the stock status for Coca-Cola was changed from "underweight to "overweight".  According to the analysts, they are expecting that Coca-Cola will be coming up with newer products and may succeed in building a lot of momentum in 2022. As the pandemic is almost over and every sector and department is opening up, the demand and consumption for Coca-Cola's products would also be on the rise. This would eventually help Coca-Cola grow in valuation and all other positive aspects.
Rivian, one of the electric car manufacturing companies has experienced a 1% rise in its share prices in the premarket trading. The company reportedly had its R1T dubbed as the "2022 truck of the year" by MotorTrend. The publication surrounding the particular pickup truck was made by MotorTrend on Monday, December 13, 2021. They called it one of the best in the history of pickup trucks. They have even claimed that it is the most remarkable truck that they have ever come across and have driven.
Rivian is reportedly manufacturing the R1T model pickup trucks for customers in the United States at a really large scale.