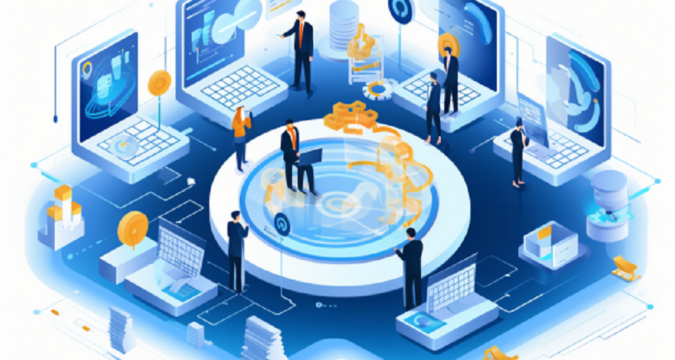 The Tel Aviv Stock Exchange (TASE) has entered a partnership with crypto company Fireblocks to offer "a comprehensive range of innovative and secure digital asset products and services."
The partnership comes after the resounding success of Project Eden, a transformative initiative where TASE and the Israeli Ministry of Finance collaborated to issue a government digital bond on a dedicated blockchain platform.
TASE said the partnership is "crucial in the new era of innovation", because of its potential to give crypto a brighter future across the globe. With the current partnership, the stock exchange will be offering various digital asset services and products to local consumers.
Speaking on the partnership, EVP Head of Clearing at TASE Orly Grinfeld said,
"The partnership between TASE and Fireblocks represents a monumental leap forward in the global digital assets landscape. We are unwavering in our pursuit of revolutionizing the industry and the local capital market, and this collaboration epitomizes our dedication to delivering secure, regulated, and innovative digital asset solutions."
FIreblocks is a popular blockchain security service provider. The company offers among other things wallet infrastructure, operations, treasury, DeFi and a lot more. Also speaking on the partnership, Michael Shaulov, co-founder and CEO of Fireblocks, said:
"Fireblocks is proud to be trusted by some of the most recognized banks and financial institutions in the world such as TASE to bring their digital asset strategies to production. The digital asset products and services that TASE is exploring will no doubt play foundational roles in the future of Israel's economy."
Israel diving into crypto
The partnership between TASE and Fireblocks is one of the most significant in Israel, as far as the crypto industry is concerned. The collaboration will no doubt redefine the future of finance and set a new standard for the global digital assets landscape.
By combining TASE's market presence and Fireblocks' "state-of-the-art technology," the two will also "unlock the full potential of digital assets within a secure, transparent, and regulated ecosystem," TASE said.
Good news for the crypto industry
Before now, the Israeli government has mostly been uninterested in developing the crypto industry, to say the least. Things have started to change recently though, with regulations and other actions.
Though there was a proposal to regard crypto assets as securities, a recently legislative proposal has made room for cryptocurrencies in Israel. Among other things, the bill sought to exclude foreigners from crypto tax in the country.
Analysts say this bill, if passed into law, will also exempt crypto companies such as exchanges from tax in Israel, turning it into an attractive destination for crypto businesses. This partnership with Fireblocks is another big step in the right direction to turn the country into a crypto hub.