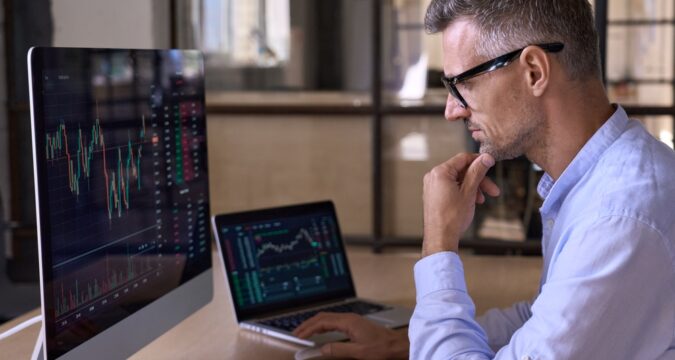 The year 2022 has proven to be a complete disaster for the largest electric vehicle (EV) manufacturing company in the entire world, Tesla.
With every passing month and quarter, the situation has continued getting worse for EV makers.
Although the company is still the world leader when it comes to manufacturing EVs, it is not having a good year. This is a very concerning situation for the investors as they are now having second thoughts.
This means that the investors are thinking about whether they should be part of Tesla anymore or not. If that happens, then the share prices for Tesla may continue declining, making the situation even worse.
Tesla's Valuation has been declining
Although the entire stock market has been badly hit by the macroeconomic turmoil, Tesla has found itself facing the worst possible situation.
In the year 2022, the valuation of the company has continued plunging and even now, the situation is moving south.
Unfortunately, the company is showing no signs of recovery and that is an alarming situation for the EV maker. It could end up losing its spot as the top EV maker in the entire world.
There are speculations by investors that Tesla may end up losing a great chunk of its valuation before the year comes to an end. The company will not have a good start or end in the year 2023 either.
This is what is being discussed about the future of Tesla and somewhere, somehow, the company's CEO is to be blamed for that.
Market Valuation Comparison from 2021
On December 31, 2021, the overall market valuation of Tesla was $1.13 trillion, a huge valuation for any automotive company.
At its peak valuation, each share of Tesla exchanged hands at a high of $352.26. Now that almost 12 months are to be completed, the share prices for Tesla have more than halved.
From a high valuation of $1.13 trillion, Tesla's current valuation has dropped to $474.38 billion. The share prices for Tesla are now trading at a low of $150.23 per share.
This is because ever since the year 2022 has begun, Tesla's shares have continued declining. Even the latest trading session has ended with a 4.72% low.
A look at the YTD share price decline shows that the company's shares have dipped more than 57%. This pretty much sums up exactly how much of an impact multiple factors had on Tesla in the past 12 months.
Within a 12-month period, the share prices for Tesla have dipped 57.36%, meaning a loss of $202.03 in every share. The valuation of the company has shed $640 billion in these 12 months coming down to $474 billion.
Major Factors Impacting Tesla
Now that we have taken a look at the company's performance from YTD, it is important we look at the reasons that have driven Tesla to this point.
It is important to go through the major factors impacting Tesla's shares to understand exactly what is causing problems for the company.
Macroeconomic Conditions
This factor has been a surge for the entire tech industry since the start of 2022. The post-pandemic supply disruptions have worsened due to the Russia-Ukraine conflict, causing the entire world to suffer.
The inflation rates have continued rising, forcing governments to increase interest rates to fight inflation. As a result, investors do not have much to invest in stocks.
Tesla Recalls and Competition
Then comes the quality-related issues with Tesla EVs. In the year 2022 alone, Tesla has recalled almost 4 million EVs in the ongoing year as a result of 19 recalls.
The majority of these recalls had been from China, which is the second-largest EV market for Tesla. The recalls have continued to lose the reputation for Tesla and people have started going for other EVs.
Tesla also has international and Chinese rivals that are now stealing its EV market. The international rivals of Tesla include Mercedes-Benz, Ford, and General Motors which are manufacturing very high-quality EVs.
From China, Tesla is rivaled by Nio, Xpeng, BYD Co, and many more.
These companies are snatching away business from Tesla both in the international as well as the Chinese market.
Elon Musk has Investors Worried
Elon Musk has lost huge respect due to his recent involvement with Twitter, forcing thousands of employees to resign. This has also created a backlash from the investment market and Tesla is facing the impact.
Musk has been selling his shares in Tesla and so far in 2022, he has sold more than $3.5 billion worth of shares. This has raised several concerns among investors who are also selling Tesla's stocks.
Although Elon Musk claims he has sold the shares to save Tesla, things do not seem to have gone in the company's favor at all.