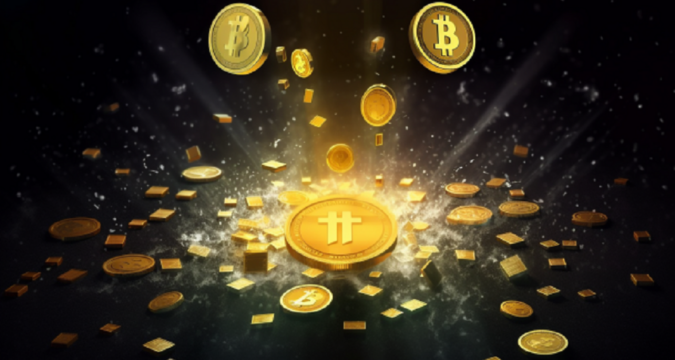 Tether (USDT) has been the most popular cryptocurrency on earth, judging from its market cap. It seems that popularity is on the rise, as the company behind it, Tether just reached a new all-time high market cap, surpassing its former all-time high of $83.2 billion.
The new all time high is coming as the demand for stablecoins is on the rise, and Tether has several of them. You may have only heard of USDT, but the company also issues other stablecoins, including CNHT pegged to the Chinese Yuan, EURT pegged to the Euro, and XAUT backed by 1 oz. of gold.
Today's numbers demonstrate that people want access to financial freedom, and when given that access, they will make use of it. Tether tokens offer a safe harbour for the unbanked and allow people in emerging markets to keep their buying power, even when their national currency is being devalued," Tether's CTO, Paolo Ardoino said while announcing the new figure.
Stablecoins allow users to enjoy the fast and cheap transactions of crypto and also the stability of fiat currencies. This makes them ideal for real world buying and selling, which is attracting merchants from the mainstream.
USDT is the most used of all the stablecoins for this purpose, and the demand is not likely to diminish any time soon.
Tether to Purchase Bitcoin
Tether had a remarkable Q1 2023, with the record all-time high market cap being just one of its achievements. The company also made a net profit of $1.48 billion, with a reserves surplus of $2.44 billion.
With the huge success, Tether plans to invest 15% of its profit into Bitcoin. It isn't the first time Tether is buying bitcoin though. This will only be an addition to the existing stack, which is roughly 2% of the company's reserves.
Tether to Invest in Bitcoin Mining
In addition to buying bitcoin, Tether is also investing in bitcoin mining in Uraguay. The company said on Tuesday that it is expanding into the energy sector by setting up a renewable energy bitcoin mine in Uraguay.
The project is carried out in partnership with a "local licensed company", Tether said. By harnessing the Uruguay's renewable energy capabilities, Tether is leading the way in sustainable and responsible Bitcoin mining," stated Paolo Ardoino, CTO of Tether.
Uraguay has many resources that make it perfect for setting up such a venture. It has a 94% renewables share in electricity production, a reliable grid and ideal conditions for setting up wind farms, solar parks and hydro power projects, which is why Tether chose the country for the project.
With these giant steps, Tether seems determined to make its presence huge in the crypto space and to be a part of building Bitcoin's future.