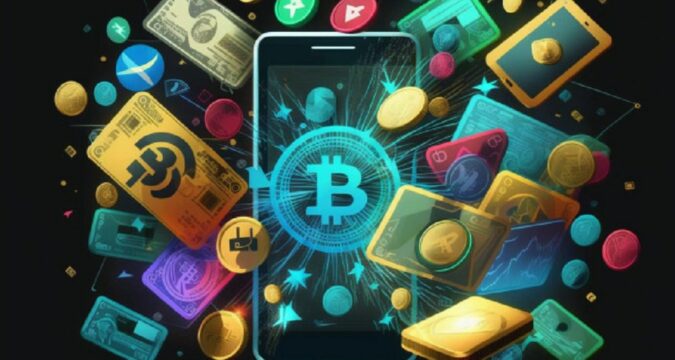 Crypto payments are becoming common place because they are fast, cheap and global. There thousands of merchants globally that now accept crypto payments.
These merchants use a wide variety of cryptocurrencies as means of receiving payments through crypto payment gateways.
There are several crypto payment gateways out there, but we will consider only five of the best in this guide.
If you're a merchant considering accepting crypto payments for your goods or services, this guide will give you the many options from which to choose the most suitable gateway for you.
The Best Payment Gateways
The following are the top payment gateways you can use to start accepting crypto payments for your business today.
CoinGate
CoinGate is a household name when it comes to crypto payments.
The platform was launched in 2014 and has a user-friendly app that anyone can use to set up a payment platform.
It is also one of the few gateways that support Bitcon's lightning network.
The platform supports more than 40 cryptocurrencies, including Bitcoin, Dash, Bitcoin Cash, Ripple, Ethereum and others.
CoinGate charges 1% fee on every transaction, which is on the high side and it's one of the things you face when using payment gateways.
CoinPayments
CoinPayments is a global crypto payment gateway used by merchants, crypto users and everything in-between.
Serving over 100,000 businesses worldwide, it supports well over 2,000 cryptocurrencies with millions of wallets connected.
You can use it on the web or install the mobile app and use it on the go. The fee per transaction is 0.05%, and you get 50% discount on hosting fees, transaction fees, and rebates on online withdrawals.
CoinPayments is available in more than 190 countries worldwide and has processed over $10 billion in transactions.
CoinsBank
CoinBank is a gateway that supports both fiat and crypto payments.
You can use it to pay with top fiat currencies including EUR, GBP, and USD.
It also supports major cryptocurrencies including Bitcoin, and allows users to transfer funds free of charge at any time of the day.
Its simple user interface makes it possible for almost anyone to use it for payments.
CoinsBank also facilitates exchange between fiat and crypto assets at 0.5% fee. It is also available in several countries worldwide.
Bitpay
Bitpay is another reputable crypto payment gateway, one of the best and also one of the simplest.
You can use it to buy, sell, and swap cryptocurrencies in addition to using it for sending payments.
Anyone from any part of the world can use Bitpay to accept payment on their website with just few steps.
It can also settle payments through local bank transfer with eight currencies in 38 countries. You can settle payments in Bitcoin, Bitcoin Cash, Gemini US Dollar, Circle USD Coin, and Paxos Standard USD in 233 countries.
NOWPayments
Last but by no means the least is NOWPayments. This payment gateway allows you to convert crypto to euro and withdraw directly to your bank account.
It supports over 160 cryptocurrencies and gives you a personal account manager.
Integrating with NOWPayments is absolutely free of charge, and it charges 0.5% fee which is the lowest in the industry.
It is trusted by top e-commerce platforms, including Shopify Woocommerce.
Conclusion
These are the top crypto payment gateways you can use to accept payments for your online business.
You can choose anyone of them to use, since they all serve the same purpose.
However they have their differences such as number of supported cryptocurrencies and whether they are supported in your country.
The only disadvantage with crypto payment gateways is their high fees.
For example, 0.5% fee which is the minimum for the industry is the same as taker and maker fees on centralized crypto exchanges.
This makes some people to prefer making payments without them.
However if you wish to have a standard way of creating invoices and receiving crypto and even fiat payments, using one of them is advisable.
They reduce the chances of you or your customers from getting defrauded, and ensures a hitch-free payment process.