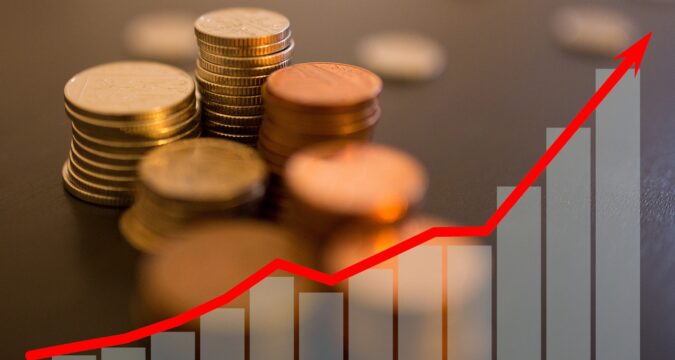 Are you an investor thinking about adding some crypto to your portfolio? Or maybe you are already into crypto but looking to buy some more? Whichever is the case, you have come to the right place.
Deciding on which assets to buy can be confusing, especially as many of them show so much potential for growth. By the way, the crypto market has been bearish for the most part of 2023 and according to analysts, that is almost over.
It is times like this that are best for buying assets – just when the light is about to show up at the end of the tunnel.
We'll help you make the best choice of assets to buy in this guide as we discuss the top cryptocurrencies you should be looking at, and here they are.
Bitcoin remains the leading crypto asset and a preferred one among established investors. If you're one of them and looking for a relatively stable crypto asset for long term investing, this is the asset for you.
Its price isn't as volatile as smaller altcoins that are just coming up because it has seen its fair share of investment, both from institutions and individual investors.
This is why the price of the asset has grown to phenomenal levels, but has dropped to lower levels as an opportunity to buy.
There are many bullish things happening with Bitcoin, top among which is the looming approval of a Bitcoin ETF and the coming halving in 2024. If these two reasons don't spur you to buy Bitcoin, you don't understand what is going on.
XRP is just a token used by Ripple to facilitate payments, but it has won the hearts of investors. First, it won against the securities and exchange commission (SEC) after several years in court, giving it a credibility badge.
Secondly, there's a massive wave of adoption rising for XRP in a way that has not been imagined before. An example is the fact that the Dubai Dubai Financial Services Authority (DFSA) just approved it for use within the Dubai International Financial Centre (DIFC).
This means that XRP can now be incorporated into the virtual asset services licensed virtual asset firms. The approval given to XRP will open the door to a new wave of adoption that can take XRP to the next level.
Solana
Solana is referred to as the Ethereum killer, and for good reason. The blockchain supports everything that Ethereum has to offer, but under better conditions.
Its blockchain is designed with technology that makes it able to process more transactions faster than Ethereum can ever dream of.
Because the speed has increased, the cost of transaction is also drastically reduced, making a\ttractive to developers and other users. Guess which cryptocurrency is used for everything on Solana blockchain – SOL.
Because of the influx of developers to the blockchain due to its scalability and low fees, more people will use SOL, and the value of a crypto asset is determined by how much demand it has.
Based on this theory, you can predict what will happen to the price of the asset in the future.
Final Thoughts
If you're looking for top assets to add to your portfolio, these three are the top ones you should be considering because of their enormous potentials going forward.