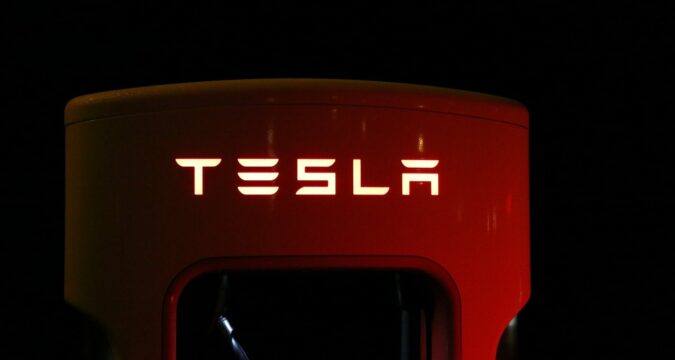 In the list of companies making stock market moves, The RealReal is the first company in the list experiencing a 3.5% increase in share prices. The reason behind the company experiencing a rise in the stock prices was due to the company's stock status being upgraded by Raymond James' analysts. Raymond James' analysts have reportedly upgraded the stock status of the luxury resale company. The company's stock status has been upgraded to "outperform" by the analysts at Raymond James. According to the analysts, the resale business is going to record a spike in sales due to global supply shortages and delays.
The share prices for Tesla are constantly experiencing a rise in the stock price market. As per the recent reports, Tesla's stock prices have grown by 12%. The company is making a strong comeback from the downfall it experienced in the first and second quarters of 2021. The company is now reclaiming its position in the stock market and it is experiencing a significant rise in its share prices. The recent stock price soaring has helped the company reach an overall market capitalization of over $1 trillion. It is for the first time in the history of Tesla that it has reached the $1 trillion market valuation benchmark.
The reason behind Tesla's sudden stock price rally is the deal between Tesla and Hertz that is going to see Tesla deliver 100,000 EVs to Hertz by the end of 2022.
Corning comes as the next company on the list that has experienced an alarming drop in its share prices in premarket trading. According to data, the stock prices for Corning have experienced over a 5% plummet. It is because of the earnings report that the company has recently shared with the investors and stakeholders. In the earnings report, the glass and specialty materials maker revealed that its earning target was 58 cents per share. However, the company fell 2 cents per share behind the estimates achieving 56 cents per share. According to Corning executives, it was the delays in the auto industry that impacted its operations, thus a low earnings report.
Hasbro, a major toymaker is next on the list that has experienced an over a 3% surge in the stock prices in the premarket trading. The company experienced a surge after sharing its earnings report in the third quarter of 2021. In the report, Hasbro revealed that the revenue estimates the analysts made in the third quarter of 2021 were $1.69 per share. However, the company successfully achieved higher earnings, bringing in earnings worth $1.96 per share. As for the revenues for the third quarter of 2021, Hasbro revealed that its revenue figures also matched the estimations made by the analysts.