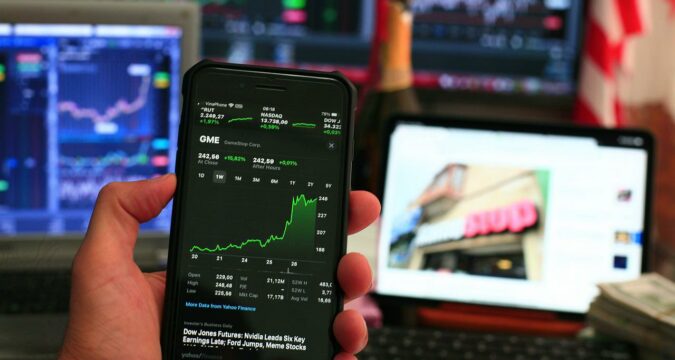 On Tuesday, May 10, a plunge was recorded in the stock trading price of the artificial intelligence lending firm, Upstart. While talking about the earnings for the recent quarter, the executives at Upstart also went ahead with sharing the revenue outlook for the entire year.
They mentioned the uncertainty found in the global economy as well as the interest rates that are rising on an alarming basis. As per them, these factors will have a huge impact on the outlook guidance for 2022.
The executives at Upstart started their earnings call on Monday by sharing the earnings results that the shareholders were very excited to hear. They revealed their earnings were much stronger than the figures set by the analysts.
However, towards the end of the earnings call, they announced they have cut the revenue forecast. Following the slash, Upstart's revenue estimation has been brought down from $1.4 billion to $1.25 billion.
Earnings for 2nd Quarter and Share Price Dip
For the running quarter, a revenue estimation ranging from $295 million to $305 million has been set by the analysts at Upstart. While the average of revenue estimation Refinitiv has collected from multiple analysts is worth $335 million.
Following the posting, it was a matter of time Upstart would face the negative outcome of slashing its guidance. As the stock market closed on Tuesday, it recorded a 56.4% dip in Upstart's stock price.
At present, the stock for Upstart is trading at a low of $33.61 per share. Back in October 2021, Upstart had recorded its peak stock price. From the peak price, Upstart has recorded a 91.6% plummet coming down to $33.61.
Sanjay Datta's Remarks
Sanjay Datta, the chief financial officer at Upstart also talked about the reason why they have reduced their guidance for the running quarter and for 2022.
"Currently, there are many uncertainties they are anticipating later this year. Out of all the factors that can affect their revenues, the recession factor is on top. They are closely monitoring the market and do not want to set estimations that become unnatural. Therefore, they are being very cautious about their estimations. Given the current circumstances, it is very important for them to remain conservative until they see a light in near future."
Upstart is known for providing artificial intelligence services for measuring the creditworthiness of the applicants. The company is very concerned with the constant rise in the interest rates. The loaning sector is constantly become unaffordable for majority of the people and it is all thanks surge in the interest rates.
Several major investment firms such as Stephens, Piper Sandler, and Goldman Sachs have reportedly downgraded Upstart's stock status following the earnings call.