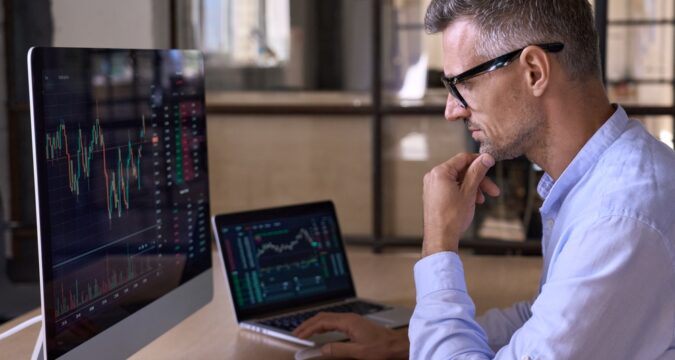 Cryptocurrencies are now a much desired investment asset, and for good reason. The market has grown dramatically over the past years, and many investors have gained from it.
Though much has happened, there's still likely to be more to come as the crypto industry is still in its infancy.
There are new developments in the industry that are positioning the industry for greater things. For example, there's an increasing likelihood of a Bitcoin spot ETF getting approved soon, which is expected to bring much needed growth to the industry.
If you're planning to invest in crypto, it is a good plan. However, it is important that you know what is needed for you to start off well. In this guide, we highlight all the things you should know and have in place before you can start your journey.
Crypto Wallet
Before you ever think of buying crypto assets, it is important to think about where you'll hold those assets. The place is called a crypto wallet, which is a digital wallet that stores your private keys, technically speaking.
There are different types of crypto wallets, and which one you pick is up to you, depending on your intentions. However if you're looking to buy and hold crypto assets long-term, it is advisable to get a cold wallet, which is commonly called a hardware wallet.
This is because hardware wallets offer a higher level of security than hot or software wallets. They are mostly offline, so it is less likely to come under attack since attackers cannot easily trace it online. You should have one in place before taking the next step.
If you're going to buy and trade cryptocurrencies, you'll need to have an exchange account. This is where you'll buy your assets and send them to your wallet, and then sell when you want to. Picking a crypto exchange is another important decision you have to make.
You should choose an exchange with high security and liquidity. The first is to ensure your funds are not under threat at any time, and the second is to ensure that you're never stranded when you want to sell the assets you buy.
You should also pick an exchange that has a long history of existence and that is known in the industry, because the chances of such an exchange folding up are low. Some exchanges store all or most of their customers' assets offline. Such are the exchanges you should use.
Diversify Your Portfolio
There's always the temptation to go all in on a particular asset, but that is a temptation you must resist at all cost. Rather than put all your money in one asset, it is best if you spread it across different assets.
That way, even if one or two assets fail, you'll be able to make up with other assets that do well. On the contrary if you only invest in one asset, you'll lose everything if the asset should crash. Therefore, you should select a number of assets based on how much you intend to invest, and then spread your investment.
Always Take Profit
Another major temptation crypto investors make is the temptation to "make a little more". Even after a significant price movement, some investors keep waiting hoping that the price will go up a little more before they sell their assets to make a profit.
Such investors end up selling their assets at a loss when the market crashes, or they miss out on the rally entirely. Always make sure to take profit when your portfolio grows to an extent, never wait until it is too late.
Final Thought
If you're just setting out on your crypto investing journey, it is easy to make mistakes from the onset. With this guidance, you have a much better chance of succeeding if you actually do them and not ignore like most new investors do.