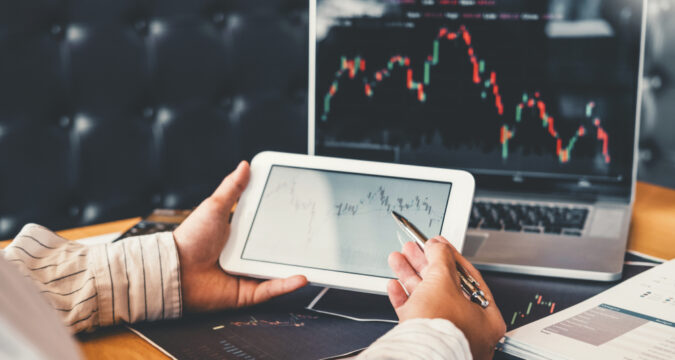 In the latest stock market moves, the first company on the list is Tilray that has experienced an over a 1% rise in share prices. The company has experienced the rise after sharing its earnings report for the recently concluded quarter. The rise came after the company revealed that the earnings it achieved for the particular quarter were exactly what the analysts had estimated. According to the firm, the Wall Street analysts' expectations were that the company would hit earnings worth 8 cents per share. This is exactly what the company has reported that it has managed to hit in this particular quarter. The analysts from Refinitiv had also shared the same consensus about the earnings consensus in the particular quarter. The cannabis producing company has revealed that the revenue generated in the recent quarter is 43% higher than what it achieved in the same quarter of last year.
Helen of Troy has made it to the list by recording a rise in its share prices by 6%. The company has also recorded a rise after sharing its earnings figures for the recent quarter. The company has revealed that from the particular quarter, it has generated adjusted earnings that are worth $2.65 per share. The company has reported that with this record, it has succeeded the expectations that were set by the analysts. The company has also reported that the revenue it generated is much higher than the estimations set by the analysts. This means that the houseware and health care products manufacturing company is making a lot of progress and generating its revenues compared to recent years.
Next on the list is one of the largest social media and tech giants in the world, Twitter. The social media platform has reportedly experienced a 4.3% rise in its share prices in the premarket trading on Wednesday, October 13, 2021. The company has experienced the rise after it made an announcement in regards to selling one of its companies. Twitter executives have revealed that it is the MoPub mobile advertising network that it is going to sell to AppLovin, which is a famous game developer. The company has revealed that so far, the selling amount for the company is $1.05 billion. If the deal is successful, AppLovin will proceed with making the transaction for the deal in cash. According to analysts, it is going to be one of the most profiting deals Twitter would have made in the entire industry for 2021.
Twitter had reportedly spent only a mere $350 million for the acquisition of MoPub. Twitter had made the move back in 2013 when it purchased MoPub. This means that Twitter is gaining a profit that is worth $655 million.