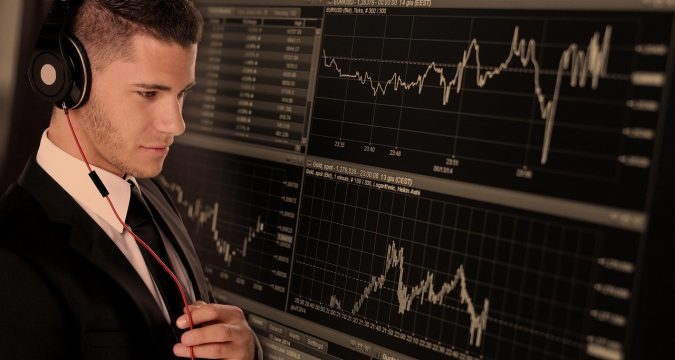 What you need to know about Monday, December 20 is as follows:
The monetary markets are dominated by risk perception at the beginning of the week, after the conclusion of central bank conferences in the last week.
Because of the increasing number of Omicron infections throughout the world, as well as growing fears about stricter restrictions, a flight to safety was dispatched on Monday.
No high-impact data announcements are scheduled for the remainder of the day. Market players will be paying careful attention to news reports on the coronavirus, which has been making headlines this week.
Market Movers And Stocks
The Netherlands declared a rigorous shut down for four weeks over the weekend to prevent further proliferation of the Omicron virus strain, discovered earlier this year.
Sajid Javid, the British Health Secretary, told the BBC on Sunday that stricter limitations could not be thrown out before the holiday season arrives.
In a similar vein, Germany's Economy Minister, Heiko Habeck, stated that while a complete shutdown would not be required in Germany, additional restrictions would be necessary.
Simultaneously, Democratic US Senator Joe Manchin stated that he would not support US President Biden's Build Back Better Act, effectively putting an end to discussions on the current version of the legislation.
As a result of the risk-averse market climate, China's Shanghai Composite Index has lost more than 1%, Japan's Nikkei 225 Index has dropped 2.13%, and US stock futures are off over 1% in the early European morning session.
The benchmark 10-year US Treasury note yield is down 2.8% to 1.366%, making it tough for the Dollar to consolidate on Friday's gains in the currency market.
Major Currency Exchanges
Last spotted trading at 96.62, the US Dollar Index was virtually unchanged for the day.
On Monday, the EUR/USD was trading in a narrow range of around 1.1250. The previous week, the pair lost 90 pips on Friday, wiping out all of its weeklong gains.
As of early Monday morning, the Pound/Dollar exchange rate is trading in the red and is within striking distance of the 1.3200 mark.
The USD/JPY stays on the back foot as the JPY benefits from safe-haven flows into the country.
The price of a barrel of West Texas Intermediate (WTI) crude oil has dropped more than 3% to $68.20 as demand forecasts continue to deteriorate.
On Friday, a strong rise in gold prices occurred, giving it its best one-week performance since early November. As of this writing, the Gold-to-Dollar exchange rate was holding its gains near $1,800.
A downward trading channel has been established for Bitcoin, which now trades close to $46,000. Ether is down by more than 2% on Monday after failing to maintain its grip on the $4,000 mark over the previous weekend.