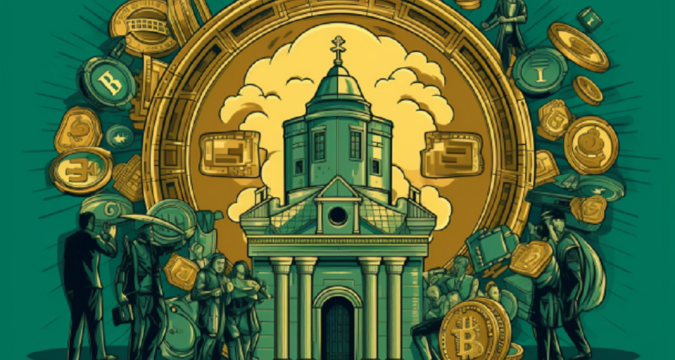 The crackdown on crypto in the US has created a ripple effect not just in the US, but also in other countries. In Australia, one of the top banks, the Commonwealth Bank (CBA) has announced it will stop processing payments to some crypto exchanges including Binance.
The bank said that the policy is part of an attempt to protect customers from fraudulent activities tied to cryptocurrency exchanges. As a result, the bank will either decline or hold transactions to some selected crypto exchange for 24 hours.
In addition, the CBA will impose a maximum limit of 10,000 AUD transfers if it establishes that the transfer is for cryptocurrency purchase. General Manager of Group Fraud Management Services at Commonwealth Bank, James Roberts while admitting the rising popularity of crypto also warned that bad actors are taking advantage of the trend to scam unsuspecting investors.
"With the incidences of scams increasing and in many cases customers suffering significant losses from being scammed, the introduction of 24 hour holds, declines and limits on outbound payments to cryptocurrency exchanges will help reduce both the number of scams and the amount of money lost by customers," he said.
More Banks Blocking Crypto Access
CBA is not the first bank to announce that it will be blocking customer accounts seeking exposure to cryptocurrencies. Another top Australian bank, Westpac had last month also announced it would stop some crypto-related payments in order to cut customers' potential losses.
These measures are being put in place, probably in response to the crackdown on crypto exchanges in the US by the securities and exchange commission. The commission is putting crypto and crypto exchanges in such bad light that other countries are now responding by placing restrictions on crypto in their jurisdictions.
Binance and Coinbase, two of the biggest crypto exchanges in the world have been sued and are preparing for defense. Sadly, this is spreading to crypto-friendly countries like Australia which are working on proper regulation for the crypto industry to thrive.
The Case for Crypto Use
Cryptocurrencies have been used by criminals in many ways, but one advantage they have is that they give users 100% control over their funds. The same cannot be said of banks like the CBA. While it is also true that crypto investing is risky, does that justify blocking customers' transactions in the name of protecting them?
The most that regulators and financial institutions should do is to ensure that investors are adequately aware of the risks they are exposed to with crypto. Blocking their transactions against their wish only reinforces the need for them to use the same cryptocurrencies they are being "protected" from, because crypto gives them true freedom to do with their money as they please.