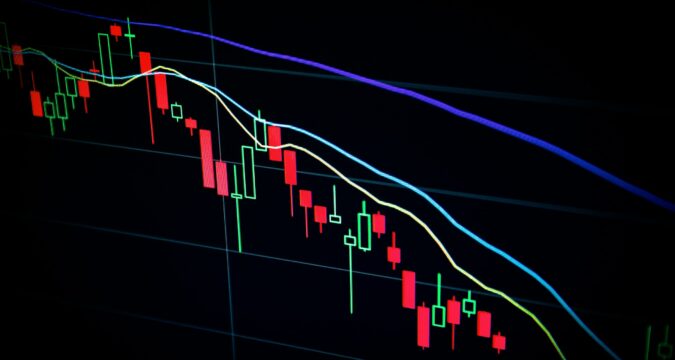 The crypto market has been bearish for weeks now, with most crypto assets bleeding. Investors are mostly on the sidelines while they watch the bear market continue its trend, probably looking forward to a relief, which may not be in sight soon.
A look at leading crypto market data platform Coin Market Cap shows that the bearish trend is still very much in place as most top crypto assets have continued to bleed. Bitcoin for example has narrowly managed to maintain its price above $29,000.
The top crypto asset had broken below $29,000 a few days ago for the first time in months as the bear market pressure intensified. Breaking back above $29,000 again seemed like a relief at the time, but the bearish sentiment has returned, bringing the asset closer to another break below $29,000.
As usual, the strong bearish sentiment seen around Bitcoin has affected the wider crypto market, with many of the top crypto assets bleeding to varying extents.
XRP leads the way down
Among the top bleeding crypto assets, XRP has distinguished itself, with a 12% drop over the last 24 hours, making it the biggest loser. Things have changed rather quickly for this token that a U.S. court recently ruled that it isn't a security.
XRP's price surged so high that it moved from being the sixth largest crypto asset to being the 4th largest crypto by market cap. However, the native Ripple network token has dropped to the fifth position at the time of reporting this story.
The severe crash could be due to massive sell-off due to market uncertainties and the ongoing case with the securities and exchange commission (SEC). Although XRP has been declared not a security by the court, a part of the case remains to be settled by trial.
The token currently trades at $0.616, having lost 2.41% in the last 24 hours, and 12.46% in the last seven days. Investors seem to be sitting on the fence concerning XRP for now, pending the outcome of the case with the SEC, which could positively affect the price if it wins, or negatively, causing further decline if the asset loses.
Whales accumulating
The bear market can be very scary, but it is also an opportunity to load up assets at giveaway prices. This could be what is going on currently as well. Even though Bitcoin is trading sideways at best, data shows that whales are accumulating the asset to wait for when a major breakout happens.
This has been the trend for the past few months as whales prepare for the bull run post halving. The halving which is expected in 2024 is usually followed by a Bitcoin bull run, and then an alt season if everything goes as usual.