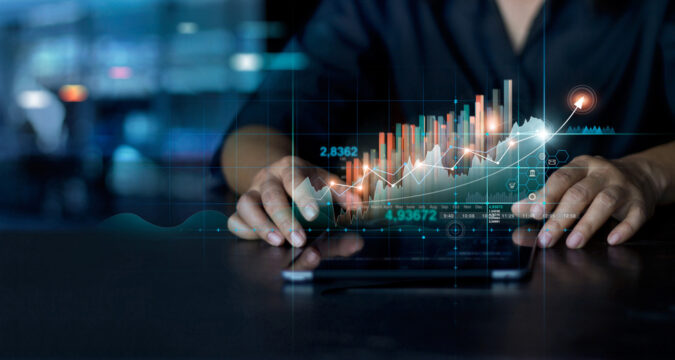 These days, crypto trading bots have become quite a hot topic and for good reason too. They are quite different from crypto trading platforms because they offer you the opportunity to make money even when you are sleeping. Furthermore, they can also achieve a higher trading volume, as they are operational 24 hours a day. Hence, this allows traders to catch a trend faster and trade more frequently. The only challenge is that there are hundreds of crypto trading bots out there and not all of them can offer the same performance. Therefore, you have to do some homework and choose the ones that can do a good job.
Some of the best crypto trading bots available in 2021 are highlighted below:
Cryptohopper
There are thousands of people using this crypto trading bot that comes with the ability of trading numerous cryptocurrencies. It is extremely easy to use and allows you to backtest your strategy before you go live with actual money. There is a free trial available that enables you to familiarize yourself before making a commitment. It follows simple buy and sell rules and its flexibility is another bonus because you can automate different strategies between various exchanges.
Trality
One of the best crypto trading bots you can find in the market is Trality, which is a cloud-based platform that can be used for trading crypto with 20x leverage. It comes with real-time risk management and offers analytical tools and automated reporting. Its artificial intelligence capabilities are downright impressive, as it uses historical data for predicting which coins are going to increase in value.
Pionex
Boasting a built-in arbitrage feature, Pionex boosts your chances of making money in the crypto space. A variety of trading strategies are available and the bot is easy to configure and use for an optimal experience. You will also find a demo mode that gives you the chance to try it out and the clean and easy-to-use interface makes it the ideal choice for beginners.
3Commas
The list of top crypto trading robots would not be complete without 3Commas. This bot enables users to set strategy rules and its user-friendly interface and accuracy only add to its appeal. The best thing about this trading bot is that it allows users to automate multiple transactions of a number of digital currencies together. Setting it up is also very straightforward and it comes with top-notch customer support. You will also have access to real-time analytics that can help in trading.
NapBots
This particular crypto trading robot can be used for backtesting your strategies before you go live. It follows the principle of technical analysis, which means that it analyzes past data for predicting future prices. It is compatible with a horde of exchanges and also comes with a demo account. The user-friendly interface supports easy configuration options and quick navigation. You can trade a multitude of cryptocurrencies simultaneously. The bot is fully customizable and you can create a personalized trading plan in accordance with your preferences and expectations.
io
It is an open-source crypto trading bot that enables users to set up their own strategy and customize all settings. It doesn't come with any recurring fee and you don't need any additional hardware or software for it. The best part is that Shrimpy.io can be used with most major exchanges, including Poloniex, Bitfinex, and Binance. You can take advantage of a free trial and they also have strong customer support available round the clock. Real-time analytics are also available and this allows people to stay one step ahead in the crypto market.
Catalyst Engima
Another one of the best crypto trading bots that can be found in the market is Catalyst Engima, which is cloud-based and offers all the necessary tools for making high profits. Different trading strategies are used, which include high-reward low-risk approaches. You can also backtest your strategy before actually going live in the crypto market. You can use it with a number of exchanges simultaneously and it allows you to get started for free. You will be required to pay when you make profits, which makes a good option. The AI capabilities of this bot are unmatched, which makes it a profitable option.