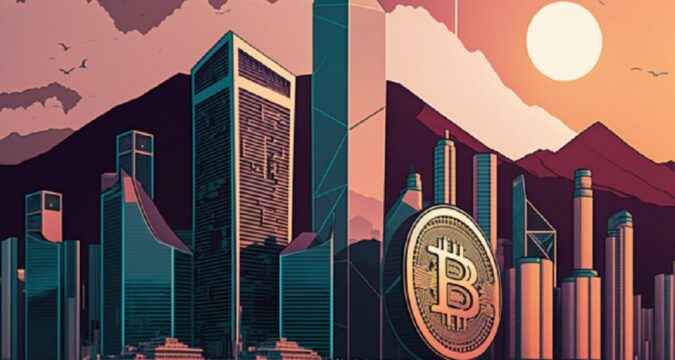 The biggest virtual bank in Hong Kong, ZA Bank is moving to bridge the gap between crypto and fiat currencies in the region. The bank wants to make it seamless to convert fiat to crypto as well as make local and international transfers. It also intends to offer account services to the rapidly growing crypto economy.
Launched in 2020, the bank will be collaborating with with HashKey and OSL, the only licensed digital asset exchanges in Hong Kong, to offer token-to-fiat currency conversions. According to the CEO Ronald Iu, it will serve as a "settlement bank for clients to allow withdrawals in Hong Kong, China, and US currencies after they deposit crypto tokens with exchanges."
While unlicensed digital asset exchanges will not be able to offer this crypto-to-fiat conversions to their customers, ZA Bank has been providing them with online accounts as well. It has also been conducting trials in a regulatory sandbox, which has onboarded roughly 100 firms so far.
ZA Bank's decision to offer these services is coming as Hong Kong is preparing to become a crypto hub despite the outright rejection of digital assets in mainland China. The bank will be working with Hong Kong's company registry data to onboard the 100 firms and ensure they are in full compliance with regulatory requirements, including anti-money laundering (AML) procedures.
Hong Kong Rolls out Crypto-friendly Regulations
The authorities in Hong Kong started making moves for developing a clear and friendly regulatory framework for crypto in October 2022. Since then, several crypto and blockchain startups have shown interest in opening offices there, while some intend to move there completely.
With the regulatory framework, Hong Kong intends to make the environment friendly to crypto companies and make it easy for them to thrive. So far, at least 80 companies have shown interest, including OKX and other top crypto exchanges as well as crypto friendly SEBA Bank.
Hong Kong however will roll out these regulations with strict restrictions to ensure investor protection. Measures such as background checks on issuers and developers of listed tokens will be enforced. Licensed exchanges will also be barred from market-making activities without insurance coverage for potential risks. DeFi projects will however not be fully regulated but given some level freedom.
This is contrary to what is going on in the U.S where there's no clear regulation for the crypto industry and companies are treated with contempt. This explains why many of such companies are moving to Hong Kong instead.
A Big boost for the Crypto Sector
Hong Kong's crypto regulations roll out is a certainly the right step towards developing the crypto industry in the South-East Asian region. However a top virtual bank like ZA offering support for crypto startups is even a bigger boost. This will encourage those who have been on the sidelines to join the crypto space since it becomes easier to convert fiat to crypto and make transfers even beyond the shores of Hong Kong.
Other aspects of crypto such as the metaverse will also see marked improvement in growth with such innovation, which will also place blockchain technology on the fast lane to displacing old technologies. To show that Hong Kong is determined to  be a leader in the crypto and blockchain revolution, it is hosting the upcoming Digital Economy Summit.
The summit is organized by the government of Hong Kong, and will draw participants from all over the world. Global tech giants and prominent industry experts will exchange ideas on how blockchain and other technologies can grow exponentially in applications such as smart cities  and economies for sustainable societies.
Meanwhile, crypto startups in the U.S are facing many challenges bordering on regulations, including top exchanges like Binance. With such trends, the U.S may be left behind in the crypto revolution that is sweeping across sectors and economies, while economies such as Hong Kong and Australia that have welcomed the technology will be at the forefront of the developments and will reap the benefits.