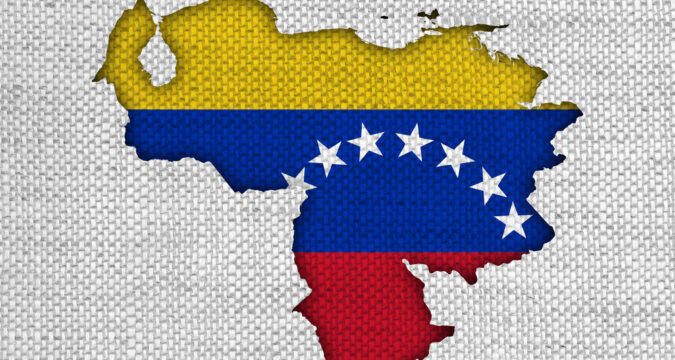 Very soon travel agencies in Venezuela will be allowing customers to buy airline tickets against payment of cryptocurrencies. Maiquetia International Airport's director, Freddy Borges, has said that the travel agencies located in within the airport premises will accept crypto payments such as Bitcoin, dash as well as the national petro made towards purchase of airline tickets.
The expansion of crypto use is near in Venezuela as it has been proposed that airline tickets can be bought against payments made in crypto. This very fact was revealed by Maiquetia International Airport's director namely Freddy Borges.
Borges said that his organization is currently working towards improving its payment mechanism. It has been upgraded for the purposes of accepting certain virtual currencies towards sales of airline tickets. In addition, further support and services too can be bought and acquired at the airport against crypto payment, said Borges.
Borges stated that crypto payment mechanism will be offered at every platform at the airport premises. For facilitating crypto holding travelers, at every payment station at the airport, there will be crypto payment option, said Borges.
It was further told by Borges that for ensuring crypto payment facility, it has taken on board Sunacrip. He told that initially the crypto payment mechanism will accept only a handful of cryptocurrencies. For instance, the system will accept Bitcoin as well as dash. However, the third virtual currency would be as that of petro, which the official digital currency of Venezuela is.
Borges also talked about the benefits of crypto payment mechanisms. He said that Venezuela has always been a preferred tourist spot for global visitors. Even the tourism industry has been one of the major contributors of Venezuelan economy.
In this situation, it is important that tourists and visitors are facilitated in whatever way possible. This will not only show the Venezuelan hospitability but will also encourage visitors to come again and bring more people. He said that crypto is a globally accepted medium of exchange and therefore there shouldn't be any problem with its adoption as payment mechanism.
He is hopeful that very soon the airport management will deploy people to implement the intended purpose.
As per Borges, crypto payment mechanism is of paramount importance. If the Government wishes to make the trips of visitors joyful then crypto payment mechanism is must. Throughout the year, there are tourists coming in and going out of Venezuela. It is therefore essential, in the best interest of Venezuela that such a mechanism must be provided as soon as possible.
Borges informed that crypto payment mechanism will be supervised activity regulated by none other than Sunacrip. In addition, being a regulator itself, Sunacrip now has the opportunity to show how beneficial it could be for the virtual currencies.