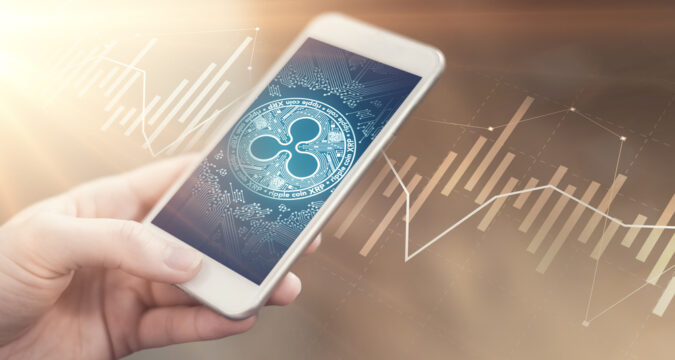 A recent report says that Triangle, a Ripple payment partner, declared it had reached a key milestone by reaching $1 billion in On-Demand Liquidity (ODL) traffic. Report also says that this accomplishment was made after the successful pilot ODL deployment in September 2021, which saw 250,000 transactions totaling $48 million handled in the first 100 days.
Investigation has shown that ODL is a payment solution that uses XRP, the digital currency of the Ripple network, to facilitate real-time cross-border transactions. The financial sector has embraced this technology, and Trianglo's success is proof of its efficiency.
It was also revealed that the first ODL was introduced in Japan before debuting in Brazil in August 2022. Financial institutions increasingly use the ODL service because it makes international money transfers faster and more affordable. The accomplishment of Triangle demonstrates the rising demand for this technology and its ability to transform the current payment system completely.
Ripple's Role In Trianglo's Success Revealed
Reports say that Ripple and Triangle began working together in 2020 after Ripple purchased a 40% share in the business. Since then, Triangle has incorporated the Ripple ODL service into its payment channels, enabling its clients to take advantage of quicker and more affordable international transactions.
Brad Garlinghouse, CEO of Ripple, when replying to Trianglo's boss, attributed Trianglo's success to the efficiency of the ODL. He said (among other, "…we are happy to assist Trianglo's expansion and success as a partner and are delighted to do so."
It is important to state that the ODL service has grown in popularity in the financial sector as more institutions use it to expedite and reduce the cost of cross-border payments. ODL is viewed as a remedy for the issues with the conventional payment system, which are frequently delayed and expensive.
Analysts believe that for Ripple and the whole cryptocurrency ecosystem, Trianglo's ODL deployment's success represents a critical turning point. It exemplifies how blockchain technology has the ability to obstruct the operations of the traditional payment methods and find a quicker, cheaper way of sending money across international borders.
Major Cryptocurrency Stakeholders Facilitate With Trianglo
Stakeholders interviewed on this development were excited about the company. They were quite enthusiastic about the successful deployment of ODL by Triangle, which, according to them, is good news for Ripple and the cryptocurrency market as a whole.
It shows how blockchain technology can produce more effective and affordable payment solutions while highlighting the rising demand for these solutions in the financial sector. Trianglo's achievement of $1 billion in ODL volume represents a huge milestone for Ripple and the global cryptocurrency sector.
According to Syakir Hashim, the Trianglo CEO, while talking to journalists about this development, said, "We are thrilled to have reached this milestone in such a short time." He then attributes the current success to their partnership with Ripple. He expressed the determination of his company to partner with any other organization with a similar goal.
In his words: "this achievement was primarily made possible by our collaboration with Ripple, and we anticipate working together to continue providing our customers with faster and more efficient payment solutions." Another major player in the cryptocurrency industry that attests to the superior service of Triangle is RippleNet General Manager Asheesh Birla.
He described their services as "unparalleled." He cited that it was one of the qualities that compelled them to become part of their On-Demand Liquidity extension plan, which started with Southeast Asian regions.
Meanwhile, Ripple has actively promoted Blockchain technology in the financial sector. The business has created several technologies to facilitate quicker and more secure transactions, including the XRP Ledger and the Interledger Protocol.
Ripple has been striving to provide regulatory clarity for cryptocurrencies and blockchain technology in addition to its technological solutions. The business has been pushing for a definite and uniform regulatory framework to allow the sector to develop and advance.