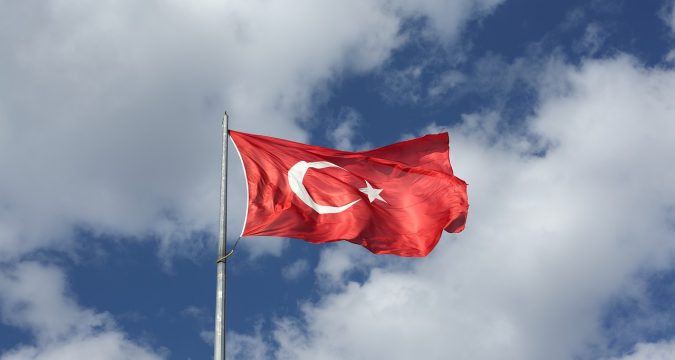 On Thursday, there was a fall of almost 3% in the Turkish Lira, as it wiped out most of the gains it had made from a rally on Wednesday. This was primarily because of concerns about rising inflation in light of unorthodox policies that were aimed at boosting growth and exports. Last year, the Lira had declined by 44% against the dollar and a currency crisis came to a halt last month, partly due to currency interventions and because of government incentives for reducing the appeal of the US dollar to savers. At 0905 GMT on Thursday, the Lira's value was 13.5550 against the dollar, which was down from the closing value of 13.2890 a day earlier.
It had weakened earlier in the day as much as 13.68 after it rallied about 4.7% late on Wednesday to reach 13.15 from Tuesday's close of 13.8. According to some, the move on Wednesday was because of a low volume of transactions, which had been due to an absence of foreigners in the market and a reduced demand by individuals and companies for foreign currencies. When all of this is put together, the transactions in an amount that wouldn't have affected Lira have now changed the market's direction by almost 3%.
Since September, the central bank in Turkey has slashed its interest rate by almost 500 basis points, to almost 14% because of pressure from the country's President Tayyip Erdogan. The president wants to achieve higher economic growth by giving exports and production a boost. The unorthodox decline in rates contributed to a currency crisis in Turkey last year, as inflation had risen to an almost 19-year high in December by 36%, which is the highest under the rule of Erdogan. In late December, the Turkish Lira had reached a record low of 18.4 against the US dollar.
This prompted Erdogan to introduce a scheme aimed at encouraging savers to convert their foreign exchange deposits, which would give depositors some compensation for the losses caused by a weak Lira. This week, the scheme also added corporate accounts to its offerings. Industrial production had increased 11.4% in November on a year-on-year basis and data indicated that it had been an expansion for the 17th consecutive month. According to market economists, the data showed that the economy had held up well against the currency crisis initially. However, they added that it was doubtful that it would be able to fight much longer.
It is expected that the Turkish economy had entered a downturn at the end of last year, but this one could prove to be a bit milder than the economic crisis seen back in 2018. Back then, there had been contractions in the Turkish economy for three consecutive quarters. This week, the World Bank also cut its forecast for growth in Turkey from 4.5% earlier to 2% in the year 2022. According to economists, they also expect inflation in Turkey to increase to as much as 50% in the first half of this year, which doesn't bode well for the economy.