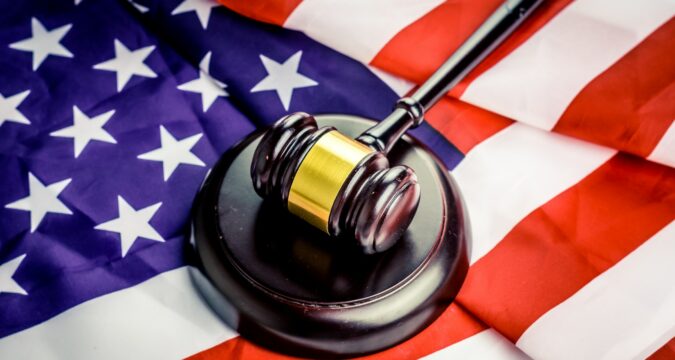 The U.S. securities and exchange commission (SEC) has filed a case against a Los Angeles-based podcasting studio on Monday over "conducting an unregistered offering of crypto asset securities."
This is the agency's first enforcement action involving an NFT project. The SEC alleges that the company, Impact Theory, raised roughly $30 million from hundreds of investors.
The company "encouraged potential investors to view the purchase of a Founders Key as an investment into the business, stating that investors would profit from their purchases if Impact Theory was successful in its efforts," the SEC said.
"The order finds that the NFTs offered and sold to investors were investment contracts and therefore securities."
The SEC has launched an all out war on the crypto space this year, dragging crypto companies in the U.S to court for several alleged violations.
At the moment, Coinbase and Binance are in court for violating security laws, an allegation the exchanges have denied.
It seems the agency is now leaving no stone unturned as it has ventured into NFTs as well. The SEC has never had anything to do with NFTs before.
However as it stated a few weeks ago, it is determined to bring violators of security laws to justice regardless of the technology or medium used.
Impact Theory Agrees to Settlement
Impact Theory has neither admitted nor denied the allegations at the time of writing this report. However, it has agreed to settle, the SEC said.
The agency said the company has agreed to a "cease-and-desist order" connected to violating the Securities Act of 1933 and an order to pay $6.1 million in penalties and interest.
In addition, the SEC demands that Impact Theory destroys Founders Keys NFTs in its "possession or control," and also post a notice on its website and across its social media channels.
Lawmakers Criticize SEC
Responding to the SEC's allegations against Impact Theory, Republican Commissioners Hester Peirce and Mark Uyeda criticized the agency's move, saying it raised "larger questions with which the Commission should grapple before bringing additional NFT cases."
"The handful of company and purchaser statements cited by the order are not the kinds of promises that form an investment contract," Peirce and Uyeda said in a statement.
"We do not routinely bring enforcement actions against people that sell watches, paintings, or collectibles along with vague promises to build the brand and thus increase the resale value of those tangible items."
They also said that they did not agree with the SEC's application of the Howey Test in this case. The Howey Test is a 1946 U.S. Supreme Court case, to help determine whether transactions are investment contracts and subject to securities laws.