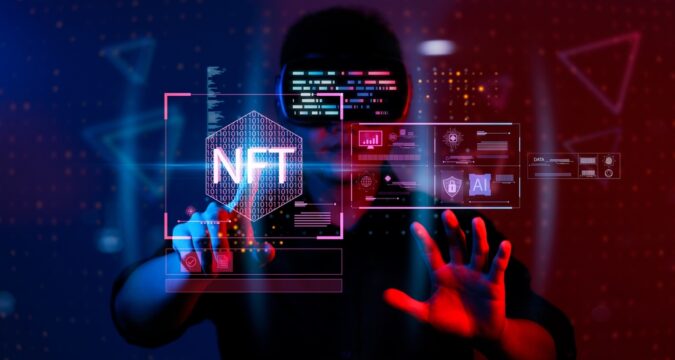 A federal judge in the US dismissed Canadian company Free Holdings Inc.'s claim to NFT artist Kevin McCoy's work. The Judge stated that the plaintiff's argument attempted to take advantage of ambiguous legal issues related to NFT ownership.
Judge Dismisses Free Holdings' Claims 
Free Holdings claimed that Kevin McCoy lost ownership of his artwork "Quantum" by failing to renew his ownership rights, enabling them to purchase the registration and hence the ownership. Meanwhile, McCoy bought the piece in 2021 from Sotheby's, an auction house, for around $1.5 million.
Free Holdings claimed that McCoy created a "record" of his artwork "Quantum" on the Namecoin blockchain nine years ago. Namecoin, a Bitcoin fork blockchain, allows users to utilize records similar to domain names, which can include metadata to establish an artist's ownership of a digital asset.
The Canadian firm claimed that the NFT creator relinquished ownership of the record by not "updating" it around January 2015. However, the Judge dismissed the case and ruled that Free Holdings had not demonstrated ownership and was attempting to profit from ambiguous laws.
In other news, Sony, the PlayStation marker, has filed a patent to transfer in-game NFT assets from one game to another and between consoles. This will allow gamers to move assets obtained on PlayStation's platform to other games, such as the Xbox.
As a result, players will no longer have to earn them again while transitioning to a new gaming platform. Meanwhile, an NFT is an unalterable proof of ownership for a physical or digital item on a blockchain.
Intellectual Property Lawyer Weighs In On NFT Ownership
Meanwhile, an intellectual property lawyer, Nelson Rosario, has commented on the McCoy ruling. Rosario stated that the ruling offers insight into potential challenges faced by the NFT industry.
He emphasizes the importance of artists ensuring the clarity of ownership rules so that a federal judge can recognize them in the event of a dispute. Interestingly, Rosario's remarks align with Cornell University's previous conclusions that the creator of an NFT artwork does not inherently possess control over it.
Rather than relying on automatic protection from the law, creators must actively enforce their copyright. It is these rights that connect the artwork to the asset.
The researchers from the University argued that "unless the ownership of an NFT explicitly includes copyright interests rather than just providing access to the artwork, owners should not assume that they possess any authority to utilize the artwork or prevent others from doing so."
Notably, the ERC-721 standard on Ethereum is utilized for creating NFTs. Ownership rights remain with the original creator unless specific criteria are satisfied.
NFT marketplaces enable creators to charge a royalty fee for subsequent sales.