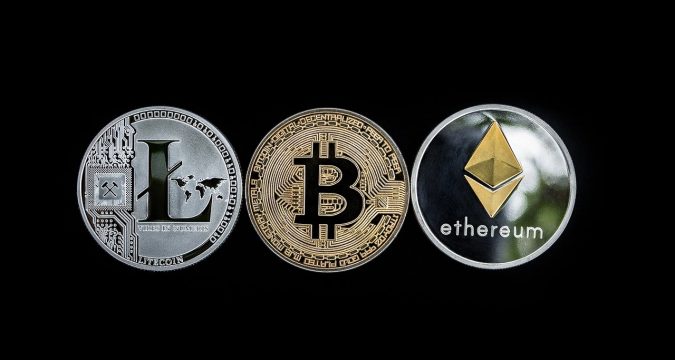 The crypto industry has grown into a trillion dollar industry in under 15 years of the invention. Bitcoin, the first ever cryptocurrency, is responsible for the bulk of the industry's market cap, at least most times.
The share of Bitcoin's share in the entire market cap is called Bitcoin dominance, and can be measured as a percentage of the whole market cap.
This is an important metric in the crypto market and can be an indication of what is going on in the entire market.
In this guide, we discuss what this metric is, and how it holds significance in the crypto industry. This can be a great way to determine if the market is healy and other things as we'll see shortly.
What is Bitcoin Dominance?
Bitcoin dominance is a measure of the ratio of the ratio of Bitcoin's market capitalization to that of the entire crypto market.
This is measured as a percentage of the whole market cap. Like every other market metric, Bitcoin dominance keeps changing and is rarely stable.
Some investors use it as a basis for adjusting their trading strategies and portfolio structures since there are many factors that influence Bitcoin dominance.
Market cap is calculated by multiplying the current price of Bitcoin by the the number of Bitcoins in circulation.
The Bitcoin dominance is then calculated by dividing the Bitcoin market cap by the entire crypto market cap. To express as a percentage, you then multiply the outcome by 100.
Factors that Influence Bitcoin Dominance
As stated earlier, there are several factors that affect Bitcoin dominance. These factors directly affect how much control Bitcoin has over the crypto market, and here are some of them.
Changes in Trend
Bitcoin used to hold the majority market cap in crypto for years. However as the industry evolved and altcoins began to come into the picture, this began to change as investors began to invest in altcoins partly because Bitcoin became too expensive for them.
Altcoins have also become more popular because some of them came with lots of features that Bitcoin lacks.
For example, crypto projects like Ethereum, Solana, and others support non-fungible tokens (NFTs) which have become an integral part of the crypto industry, changing the trend towards altcoins and thus reducing Bitcoin's dominance over time.
Bull and Bear Markets
During bull and bear markets, Bitcoin dominance changes as investors rapidly change the direction of flow of their funds.
Both bear and bull markets are characterized by huge volatility and at such times, investors look for more stable alternatives than Bitcoin, which makes stablecoins the go-to assets.
Investors are likely to move their assets into stablecoins to preserve the gains that they have made during the bull market.
This can significantly reduce Bitcoin's dominance at the time since more money goes into altcoins than into Bitcoin.
Even during bull markets, investors may prefer to move their assets into altcoins which are more volatile than Bitcoin, which can also bring Bitcoin's dominance down.
New Coins
Market cap is the collective market cap of all the crypto assets in existence. Each crypto asset takes a share of the market cap, and so new coins coming into the market can lead to Bitcoin losing a little more every time a new project launches.
Some of these projects can gain popularity quite quickly, attracting investors who wish to make some quick gains.
However, the dominance can return quickly after such projects lose their hype and investors move their funds back into Bitcoin for longer term investing. 
How to Use Bitcoin DOminance in Trading
There are many ways that traders use Bitcoin dominance in trading. They can use it to spot an altcoin season, when altcoins steadily outperform Bitcoin.
Traders also combine Bitcoin price and dominance to determine a Bitcoin bull market with both metrics rising, and other variations can indicate different situations in the market.