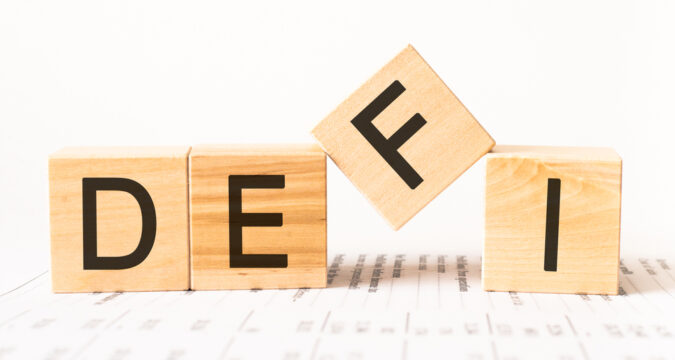 Per a March 21st report by OpenCover, a decentralized finance analytics company, the claims paid out by DeFi insurance firms amounted to $34.4 million in 2022. It is noteworthy that OpenCover has been tracking such data, and the total claims paid out to date amount to $36.9 million.
Only 0.5% Of DeFi TVL Were Insured In 2022
Two significant payouts that stand out are those made after the Terra and FTX saga. Last May, after the Terra collapse, the amount paid was $22.5 million, while the amount after the FTX saga was $4.7 million.
Although the payouts have increased significantly, OpenCover reported that assets worth $231 million within DeFi protocols were insured based on its data. This accounts for a mere 0.5% of the overall TVL in the DeFi sector.
Several on-chain data show that DeFi security breaches surged by 47.4% in 2022, resulting in a loss of $3.64 billion. Also, LianAn Technology, a Chinese blockchain security firm, disclosed that international blockchain-related criminal activities, excluding financial crimes, were over $13.7 billion in 2022.
Meanwhile, the scope of DeFi insurance has widened to encompass eight key categories; coverage for a custodial account, stablecoin de-pegging, audit (smart contract bug), protocol loss, yield token, slashing for professional validators, and customized coverage for other purposes.
According to OpenCover, over the previous nine months, the average daily leverage ratio between underwriting capital and active policy amount was 1.07 times over various providers.
"By press time, the cumulative value of underwriting capital pools that OpenCover has been monitoring stands at $286 million (equivalent to 186,000 ETH), having reached a minimum of $210 million and a maximum of $394 million during the previous nine months," the firm added.
The current value represents a 26% decrease from the highest point of the period when measured in USD.
Crypto Exec Raise Alarm Over Inadequate Insurance In Crypto And DeFi
Although the DeFi insurance industry has been growing, OpenCover has expressed the need for more efforts to enhance scalability. In their statement, the firm emphasized that the ability to scale these innovations significantly would ultimately rely on the robustness of risk assessment frameworks.
According to OpenCover, only a limited number of such frameworks are available. Meanwhile, OpenCover is not the only entity that has raised concerns concerning the lack of insurance in the crypto and DeFi space.
In an interview last year, a crypto insurance executive, Dan Thomson, pointed out that 1% of all crypto investments have insurance coverage. This is a meager proportion compared to the amount invested in crypto.
For their decentralized cover protocol, Thomson, InsurAce's Chief Marketing Officer, emphasized a significant contrast between the total value locked (TVL) of crypto and DeFi protocols and the proportion of the insured TVL.
Thomson stated that DeFi insurance has immense potential. Besides, only 1% of all crypto investments and less than 3% of DeFi investments have insurance coverage, indicating a substantial untapped market opportunity.