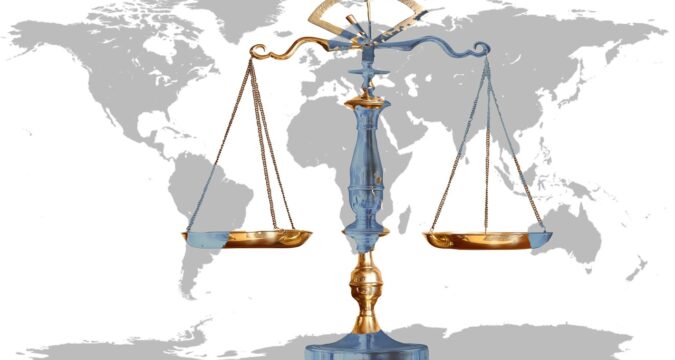 The reports have just popped up confirming that Alexander Vinnik's defense team of attorneys has filed a petition. The petition/appeal is against the decision where the court sentenced Alexander Vinnik to 5-years in prison.
Alexander Vinnik is notoriously-known and alleged for being involved in large money-laundering activities. As per sources, Vinnik was involved in Bitcoin (BTC) money-laundering activities that summed up to a total amount of $4 billion.
The information has been brought to the media by a Russian news agency 'Kommersant'. As per the news agency, Vinnik's lawyer 'Frederic Belot' has appealed against the judgment passed by the French court. Frederic Belot appealed and argued, stating that Alexander Vinnik was just an employee at BTC-e.
He also stated that Vinnik (defendant) had no connections to the money launderings that took place at BTC-e. The judgment was passed by the French court against Vinnik on December 6, 2020. The French Court stated that Vinnik was a part of the criminal group involved in Money-Laundering activities.
However, Frederic Belot appealed against the decision arguing that no criminal group consists of just one member. He stated that the French court has not even provided a single name of a member of this criminal group apart from Alexander Vinnik's.
As per Vinnik's attorney, the defendant became a pawn for the owners of the crypto-exchange 'BTC-e', who kept their identity anonymous. He added that even the defendant's involvement in managing the BTC-e exchange's platform has not been proven. BTC-e exchange is no longer an operating cryptocurrency exchange and closed down after Vinnik's arrest.
Vinnik's attorney also claimed that the defendant was not involved in the exchange's other operations as he was only dealing with the exchange's trades. He stated that the defendant was working at the exchange as a full-time trader. Therefore, his involvement in the money-laundering activities being carried out by BTC-e is completely untrue.
The French court may hear the appeal filed by Vinnik's attorney after three to four months. The lawyer also added that the judgment passed against Vinnik has been the very product of French legislators being pressurized by the American intelligence agencies.
According to the inside sources, things will become even worse for Alexander Vinnik if he ends up being in the custody of American legislators. If the American legislators acquire the custody of Alexander VInnik, then the defendant may end up facing way more than 5-years in prison.
As per reports, the defendant may end up facing a 5-year prison-time sentence from the American legislator.
In the crypto-community, Alexander Vinnik was known as Mr. Bitcoin. He has been convicted of creating a scheme that resulted in facilitating $4 billion worth of money-laundering transactions. All these flows were handled through the crypto-exchange 'BTC-e'.