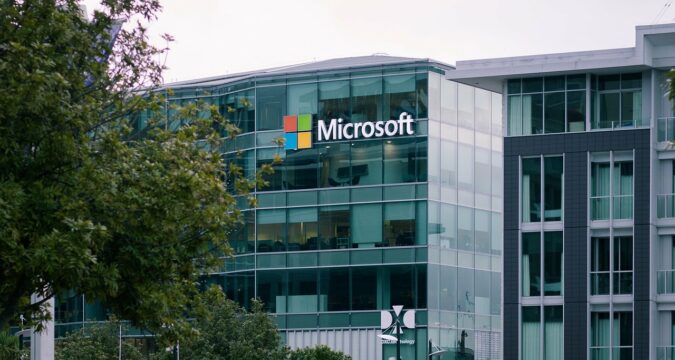 Microsoft has just made a promising announcement for its fans and followers in regards to its recent acquisition. The tech giant has announced that it has achieved a new milestone by acquiring famous and a prominent gaming publisher.
According to the report, Microsoft has managed to acquire a worldwide known company named ZeniMax. ZeniMax is the company that owns Bethesda, which is one of the most prominent video game publishers in the industry.
It was back in September of 2020 when Microsoft had hinted that it was planning to go for a huge acquisition. The company had announced that the acquisition was going to prove a huge milestone for Microsoft.
At that time, the only thing that the company had hinted at was that the acquisition was going to give Microsoft a huge push in the video gaming sector.
Therefore, Microsoft has finally succeeded in finalizing the acquisition and acquired ZeniMax in the process. It has been confirmed that the company has spent a total of $7.5 billion in cash in order to acquire the video game publisher.
Microsoft has revealed that the acquisition of ZeniMax (Bethesda) is by far the biggest acquisition the company has made in the gaming sector. For now, the acquisition of ZeniMax is the costliest that the tech giant has paid in its entire history to acquire a gaming platform.
Prior to ZeniMax's acquisition, the highest valued acquisition that Microsoft achieved was back in 2014. At that time, the company has spent a whopping amount of $2.5 billion in order to acquire Mojang, which was the developer of Minecraft.
It has been confirmed that Microsoft had submitted a request at the US SEC as well as at the EU for the approval for the acquisition. Now as the company has proceeded with the acquisition then it means that they had received approval from both authorities in the regions.
For those who are still not able to figure out Bethesda, it is a gaming company that has made its way in almost every gamer's household. Some of the most prominent and number one hit games that Bethesda has developed include Doom, The Elder Scrolls, and Fallout.
Doom is one of the most popular games in the first-person shooting games genre. The latter two games are the most prominent when it comes to the best role-playing game series.
Following the acquisition of ZeniMax (Bethesda), Microsoft has made major announcements for the upcoming games. It has been confirmed that there will be some games developed and released, which will be exclusive for Microsoft platforms such as PCs and Xbox.
This announcement has been made by the head of the Xbox unit at Microsoft, Phil Spencer on Tuesday, March 9, 2021.