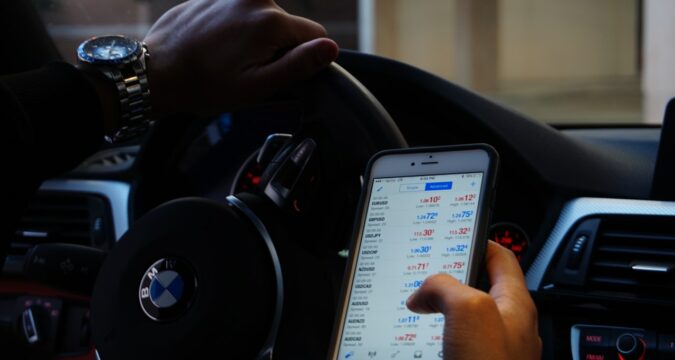 There are numerous high-quality cryptocurrency exchange apps available on that market. They aim to help you with investing or trading digital currency. As a beginner, you need to choose the best crypto exchange app with the features you believe will best suit your trading style. Here are some vital aspects that you should consider when deciding on a cryptocurrency exchange app.
1. Security
Security is the foremost concern for any investment. When choosing a cryptocurrency exchange app, explore what security features it includes for users' convenience. Find out if a specific crypto exchange has been a victim of hacking, if so, how many times. Check how many assets the crypto exchange keeps offline in cold storage.
Does it offer the necessary insurance? It is vital to make sure the crypto exchange app is not part of a bug bounty program, which encourages potential hackers to spot potential weaknesses. In short, make sure you register with a cryptocurrency exchange app that has adequate, advanced security features to secure your investments.
2. Customer Service
You might not want to go through the FAQ pages to obtain the necessary assistance because you cannot understand a particular feature of the crypto app. Excellent customer care can be tremendously handy to keep going with a specific service. Whether you have just entered the cryptocurrency world or have been in the game for some time now, it is a must to opt for a crypto exchange app with 24/7 customer service.
3. Collection of Cryptocurre8ncies
While over 4,000 cryptocurrencies are already out in the market, even big crypto exchanges give you access to only up to 150 digital coins. Most crypto exchange platforms offer bitcoin along with a few other major digital currencies. If you are looking for smaller coins or invest in a specific cryptocurrency, look for a crypto exchange with some collection of different virtual currencies.
4. Location
Not every cryptocurrency exchange can operate in all the states of America. It means you need to choose the crypto platform that not only offers services for your residence state and meets the terms and regulations of the U.S cryptocurrency regulations.
5. User-Friendly Interface
An increasing number of individuals entering the crypto world has led to the rapid development of cryptocurrency exchange apps. This fast development has also overlooked the ease of use and user-friendliness of the cryptocurrency exchange platform.
It is never wise to get to a place where you take hours to understand its features and learn their utilization. Therefore, the cryptocurrency app you choose must have your desired features with a user-friendly interface. If you are a first-timer in cryptocurrency investment, choose a beginner-friendly crypto app.
6. Fees and Cost
Nobody wants to throw their money away, regardless of what service they are choosing. The same goes true for cryptocurrency exchange app. If a particular cryptocurrency exchange app attracts you, look at its costs for depositing, withdrawing, and trading before finalizing it. Make sure to see the options available to deposit or withdraw money to identify if they suit your trading style.
7. Research
Since investing in cryptocurrencies is a relatively new thing, it is worth learning more and more about them. Many cryptocurrency apps comprise cryptocurrency learning arenas and provide information on specific virtual currencies.
8. Earning Opportunities
When finding cryptocurrency exchange apps, you will come across many platforms offering opportunities to make money. Interest earning, for instance, is a way to earn interest on your digital assets. However, it is necessary to understand how you can generate interest and feel comfortable with the process. The cryptocurrency exchange may use your money to give loans to other users or pay you staking fees for leaving your digital assets along for a certain period.