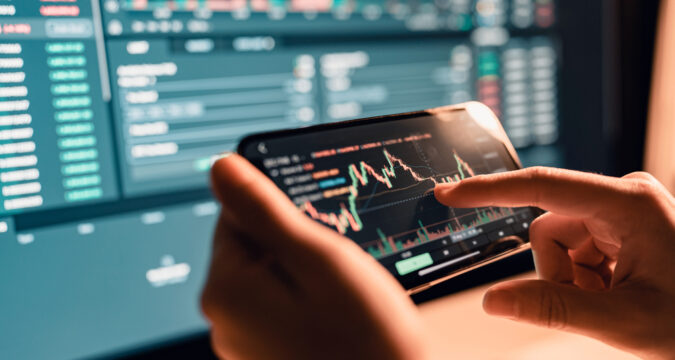 It may come as a surprise for the entire cryptocurrency community but something big may happen with Polygon (MATIC). Suddenly, the Polygon network has become the topic of the day among analysts and experts.
MATIC Price to Surge by 100%
According to many market experts and analysts, the trading price of MATIC may find itself getting a huge boost. There are speculations that the trading price of MATIC may surge by 100% in the upcoming days.
This would eventually double the trading price of MATIC in the upcoming trading sessions. There are many technical as well as fundamental indicators that are also supporting the speculations.
For now, the price surge speculations are coming in for the end of 2022 or early 2023.
Polygon has Brought Major Clients Onboard
In the latest trading sessions, the trading price of MATIC, the native token for the Solana network has surged by 6.5%.
The surge was recorded after it was announced that Nubank would be acquiring the services and assistance of Polygon for its upcoming project.
Nubank is a major fintech company that is based in Brazil. The most prominent claim for Nubank is that it is backed by Berkshire Hathaway.
For those unfamiliar with Berkshire Hathaway, it is a major business conglomerate that owns businesses in different regions and sectors.
Berkshire Hathaway, which is owned by the most experienced business tycoon and billionaire, Warren Buffett reportedly backs Nubank.
In addition to Berkshire Hathaway, Nubank is also backed by Softbank.
Launch of Nucoin
As confirmed by Nubank, the reason behind their partnership is the launch of a new digital token. Nubank will be the owner of the token and it would be dubbed "Nucoin".
The details suggest that both companies would start working with each other the right way for the development of Nucoin.
Nubank has also already hinted that it plans to hold an airdrop for the Nucoin in the year 2023. To be precise, it plans on doing that in the first half of the year 2023.
Statement by Nubank
Following the news of a partnership with Polygon, a statement has been released by Nucoin officials.
Nubank has stated that they have partnered with Polygon due to the technology adopted for its network.
According to Nubank, the Polygon network utilizes the Supernets technology for the development of the tokens. The Polygon Network would use the same technology for the development of Nucoin.
On October 24, the trading price of MATIC experienced a significant surge, boosting its price to $0.90. This is the highest level MATIC has hit in the past three weeks.
However, analysts expect that this is not the only rally MATIC has experienced. It may continue rising and by the end of 2022 or in the earlier months of 2023, its price may increase by 100%.