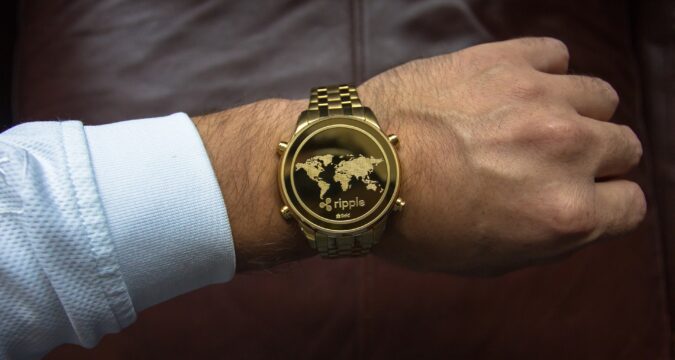 The whale tracker for the crypto market on Twitter called Whale Alerts has recently tweeted that about 74 million XRP tokens have been shifted from major crypto exchanges. These whale movements were noticed on Coinbase and Bittrex. It is speculated that Ripple is taking an active part in transferring these altcoins. Furthermore, Ripple is preparing to send another 100 million XRP to Chinese markets.
The two-tiered transfer took place when Coinbase dumped 62 million XRP internally. Consecutively, Bittrex sent 12 million XRP tokens to Upbit exchange. These mega transactions have transferred coins between unknown wallet addresses. On the whole, the present value of 100 million XRP is around $11.8 billion. Ironically, both these exchange platforms halted XRP trading last year when SEC launched a lawsuit against Ripple labs executives for dealing in unregistered securities.
Ripple Labs is Sending a Huge Number of XRP Tokens to China
In the past month, Ripple moved a massive number of XRP tokens outside of the USA. The transfer would be made via the RL18-VN wallet. The top-ranked Chinese crypto exchange platform, Huobi, would be handling the big transfer. 
The data collected from Bithomp confirms that this transfer would be broken down into more than 5 million installments. Bithomp is a website that broadcasts altcoin analytics in cooperation with XRP analytics. As per the news, Ripple has already started the transaction from May 9th, and the sum would be transferred to Huobi in a week, shifting daily.
Why is Ripple Making Massive XRP Dumps?
The Q1 report disclosed that Ripple labs experienced a 97% increase in XRP sales. Experts are linking these surges to the availability of on-demand liquidity interaction made possible by Ripple Partners and customer interaction. On the other hand, crypto analytics services are reporting that the number of XRP whales is increasing. 
According to data by Glassnode, the number of XRP whale wallets that have at least 10 million XRP has increased from 308 to 319 in the first quarter of 2021. On the other hand, the number of XRP wallets with 1-10 million altcoin reserves has increased from 1125 to 1196. Despite all these positive traits, a huge number of crypto exchanges have not relisted XRP to date, and SEC does not seem to let go of Ripple Labs' $1.38 billion lawsuit.