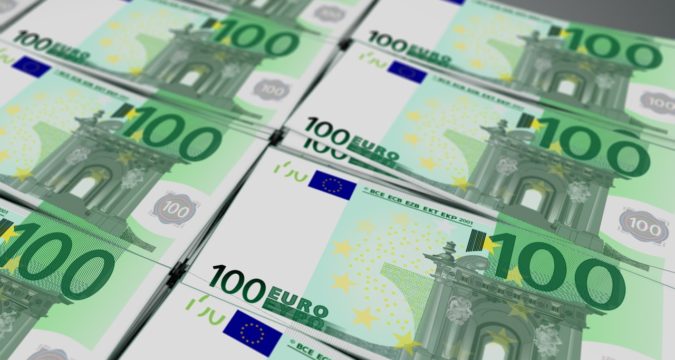 Action Refund Scam
There is no doubt that the internet has brought about a lot of benefits and conveniences in our lives. No one could have fathomed the changes it would bring and how it would make our lives easier. The diversity and reach of the internet allows you to accomplish everything, from the small task of finding an answer to the major goal of generating returns. But, like every other thing, it doesn't come without its cons. While you can enjoy a lot of benefits that the internet has to offer to you, it is not possible to ignore its downsides either. Due to its easy accessibility and the freedom it offers, the internet is also a hotbed for scams, frauds, hacks and other kinds of crimes.
As a matter of fact, cybercrimes have been constantly rising every year because there are endless opportunities for these criminals to take advantage of people. Most importantly, it is immensely easy for them to just slip away and not have to answer for their crimes because there is no such governance that's applicable. What would you do if you were scammed on the internet? Where would you report? In the event of street crimes, people know where to go in order to get their case filed and get their stolen property or money back.
But, there are no such rules and guidelines available when it comes to cybercrimes. Over the years, millions of people have ended up being scammed and defrauded and they couldn't do anything about it. People lost their hard-earned money or their information was stolen and used for nefarious purposes and they didn't have anywhere to go. There was a great need for organizations or services that could step in and assist people in reporting the incidents and finding a possible solution. When this demand increased, a number of such companies were established to assist people.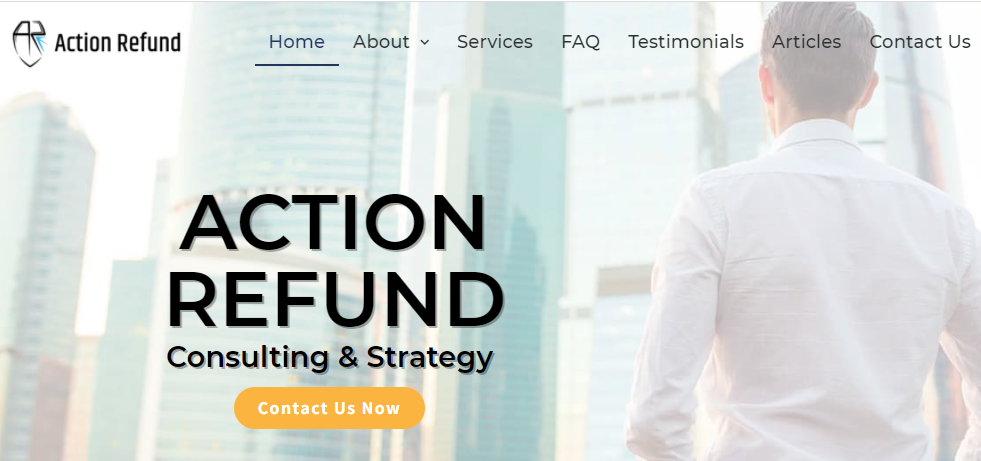 One of the services that have emerged in the market is Action Refund. If you visit their website, it is not difficult to figure out what they are claiming. As a matter of fact, it is rather obvious from their name. Action Refund has been established to assist all those who have been scammed or defrauded online in one way or another and want to recover their money. If you take a look at their services, you will discover that they claim to help you in recovering from different kinds of scams, whether it is an online trading scam, crypto scams that have become quite common now, forex trading scam and even online dating scam.
It sure sounds like a dream come true, particularly when you take a look at their process. All you have to do is arrange a free consultation with Action Refund, where they will take your personal details, ask you to discuss the fraud or scam you had to put up with and then verify your information. Once they have done their verification, they assign a manager to your case to help you throughout the process. But, what is the process? How will they verify your information? Why should you trust them with your personal information that can be used against you?
These are legitimate questions and when you carefully assess their website, you will come to know that these are indeed red flags. All you find is a lot of fluff and not enough information to back it up. Instead of helping you out, Action Refund is also another kind of scam. They will use your information to commit identity theft or charge you a hefty fee for helping you recover your money and then shut you out. Where will you report it? Since there is no place to go, you become a victim of another kind of scam.
Their claims may come off as quite impressive, but that's all they are; claims. If you check out their website, you will come to know why Action Refund cannot be trusted. Here are some prominent discrepancies:
The first thing that should warn you is the fact that Action Refund has multiple domain names. Why? Any trustworthy and legitimate firm will only register a single domain name, which will become their identity. It is an important aspect of business marketing and branding, so it doesn't make any sense for a company to have multiple domain names because it will only confuse their clients. You will discover that there are two domain names of Action Refund; one is www.actionrefund.com and the second one is recognized as www.actionrefundltd.com. Which one is the correct one? There is no answer and if that's the case, it is best to steer clear.
If you have visited Action Refund's website, then you will see that they have claimed to offer a free consultation in several places. This fact is mentioned on several pages of the website. They just need you to first provide your personal details and details about your case and then they will schedule a free consultation. This sounds downright shady because why would you share your details first? Shouldn't the free consultation be about sharing the details? Not only is this a problem, but there are contradictory statements in the company's Privacy Policy.
When you go through it, you will come to see that the consultation is not really 'free' because they will ask you to pay a commission. It doesn't stop there because after the commission, there is another fee involved and this will vary for customers, depending on their respective case. They have not provided much details about the exact fee they will charge or its breakdown, which is undoubtedly worrying. No one buys a product without looking at its price tag. Why would you avail a service without knowing what you will be charged?
Moreover, if you do opt for this 'free' consultation, they will have all your sensitive information and money, which means they can just back out and claim that they cannot help you. What will you do then? The fact that Action Refund is misleading its clients by claiming to offer a consultation for free and then charging them on top of it without mentioning the cost is not something any legitimate company would do.
It is easy to be impressed by Action Refund's website when you visit and see the huge number of refunds they claim to have made. They have mentioned various amounts that they have managed to recover on behalf of their clients and the numbers are rather impressive. But, don't let the numbers fool you because there is no other information that actually backs up the numbers. Anyone can write any numbers on their website and it needs to be properly substantiated for it to be considered valid. There should be names of the clients for whom the funds were recovered and even some detail about their cases to give you an idea of what kind of experience Action Refund has. Yet, there is no such information provided, which means that you are expected to just take their word for it.
Professional websites are easy to distinguish from the crowd because they don't have any big errors and it is obvious that time and effort has been made into developing them. Some websites are so poorly designed that one look at them will tell you not to bother. However, as people have gotten smarter at spotting scams, the criminals have gotten better due to which scam websites may also appear to be well-designed, at least in first glance. Everything appears to be as it should be and you don't seen any glaring errors that warn you to leave.
But, a closer look will tell you that this is just on the surface because there will be lots of spelling mistakes, grammatical errors and contradictory information, which tells you that the website is nothing but a lure. This is exactly what you see at Action Refund's website. The homepage might look satisfactory, but when you visit their FAQ section, your worst fears will be confirmed. The purpose of an FAQ section is to answer questions that are asked frequently by clients, but you will come across a load of mistakes here. There are all kinds of errors you will find, which indicates that the company is not serious about its services.
The aim of Action Refund is to help their clients in recovery the money they lose through online scams and frauds. This is certainly a good aim and can help hundreds of thousands of people. On their website, you will come across a ton of claims about what they can do, what they have done and more. But, if you specifically look for HOW they can do what they claim to do and how they have done it so far, there is no information about it. You will come up empty-handed because the company doesn't give you ANY details about their procedure.
How will they help you in recovering your money? What steps will they take to find the scammers? How will they get them to give back the money? There are absolutely no details provided about it, which is very confusing. Considering what Action Refund claims to do, they should at least reassure their clients and share with them about how they are going to assist them. You have already been scammed once and now you should trust someone else to help you? In today's world, it would be utterly foolish for anyone to hand over their personal information and money to someone without knowing anything about how they are going to assist you.
It should be considered a major red flag because any legitimate company would be honest about their procedure and would first discuss all steps with their clients and proceed with their approval and agreement. As Action Refund does no such thing, you need to avoid them at all costs.
One of the most important aspects of any business, especially an online business, is customer support. You want to be able to reach them when you want and this is of the utmost importance in this scenario when you are trusting someone to help you resolve a scam case. You would obviously want to be able to reach out to Action Refund, in case you have any questions or you want to know the progress of your case. This means that they need to have customer support options in place, as every professional business does. Yet, you will be disappointed here because even though the company does provide you with an email address and some phone numbers, you will discover that they are really not operational.
The phone numbers don't work and you can try the email, but you will not receive any response. Most importantly, there is no live chat option support, which is extremely disappointing because you don't want to wait for getting an answer. If the company doesn't value its clients and has not made an effort to help them in getting the help they need, why would you want to trust them with anything? This is another warning sign for you and tells you that the company is not up to any good.
When you put all of these tidbits together, it is easy to see that Action Refund is just a nice cover for another elaborate scam, which is designed to take advantage of people who are already vulnerable. They make some really tall claims, but when you take a close look at them, you can really see the holes. Moreover, you will also come to know that Action Refund not only fools you into sharing your personal information with them for the purposes of identity theft, but also hacks into your accounts and can cause you a lot of problems. It is best not to use their services, even when you have been scammed or suffered from a fraud.
Summary
Reviewer
Review Date
Reviewed Platform
Author Rating