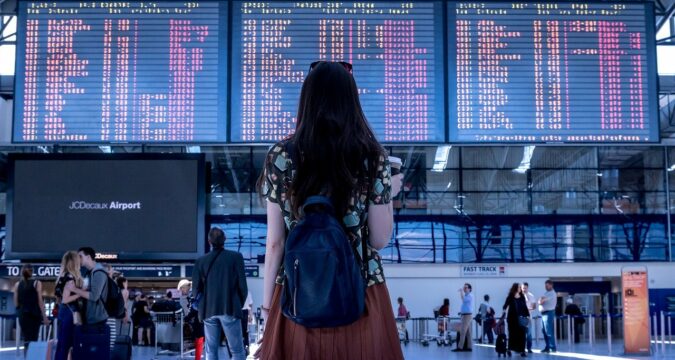 As the COVID situation continues to get better around the world, Asia is hoping to enable open and free travel in the entire continent. It has been several months since Hong Kong has been trying to make that happen but the COVID does not seem to be going away that easily.
As per the latest reports, Lawrence Wong, the Finance Minister of Singapore has released a statement about the open and free air travels. He has stated that it does not seem that Asia's open and free air travel would be implemented anytime soon.
Lawrence Wong stated that the major reason behind this is the COVID situation that has caused such an impact on the continent. Wong clarified that many parts of the Asian region are still reporting a rise in the COVD-19 cases.
This is the reason why the country is not taking any risks and it is waiting for the entire situation to come under control. The entire continent is currently rolling out vaccination for the COVID and is trying to get it under control at the earliest.
The continent has already faced a tremendous amount of losses due to the pandemic, as its aviation sector almost collapsed. As the situation is no longer the same as in 2020, the continent feels that it is necessary to enable open and free air travel.
However, some parts of the region are causing a hindrance in launching the travel bubble and the countries have to wait until all turn green for COVID-19 cases.
Wong has confirmed that although the situation is no longer as it used to be back in 2020, still, the threat of the spread of COVID-19 is there. Therefore, the opening of the air travel bubble in Asia does not seem to be happening any time soon.
Wong also mentioned that he is not much positive about the open-air travel going live any time soon. Therefore, he is keeping his fingers crossed and hoping that something good may come in the coming days.
Wong also mentioned that every time they see hope, COVID cases start emerging from different regions of the region. Therefore, they have to drop the entire idea due to the infectious cases. Now the world is also facing the COVID-19 waves that keep coming back after a certain time.
He added that despite the developments, the vaccination rate in the region is still not as much as it needs to be. The vaccination rate in the region needs to be expedited and only then the region would be safer and COVID-19 free.
Once that happens, the region would be able to make the open-air travel bubble go live for the region.