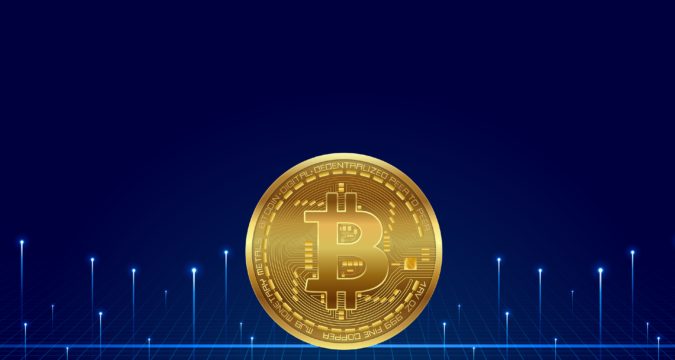 Mike McGlone, the senior trade commodity strategist at Bloomberg, claims that the flagship cryptocurrency has a higher probability of getting the much anticipated six-figure evaluation than going further down. It should be noted that the flagship cryptocurrency has gone down more than 300% since registering an ATH of $64,500 in April 2021. While the beacon coin tries to gain back to the higher levels time and again, it seems that it has settled down to the $30K mark for the time being.
The opinions about the price behavior for Bitcoin are divided in the crypto community. Some analysts are certain that Bitcoin could go as low as $20K, while others are certain that it would eventually rise above all. McGlone is one of the Bitcoin maximalists who attribute the upcoming Bitcoin price rally to factors like the massive adoption of the beacon cryptocurrency. 
Bloomberg Analyst Claims that Bitcoin Bull Run has more Fuel Left to Get to the Final Throttle
In recent days, Bitcoin has gone under fire by critics to create a massive carbon footprint and be shunned by the Chinese government. However, some new reports have confirmed that in comparison to fiat and the centralized banking sector, the Bitcoin mining operations are doubly energy efficient. In the latest Galaxy crypto Index, Bloomberg analyst McGlone has confirmed the same.
The report proclaims that Bitcoin now has several notches greener, more sustainable, and less extended. Comparing the behavior of the flagship cryptocurrency with a deep correction curve in the 2017 bull rally, the analyst claimed that as time lapses, Bitcoin would go higher. He also opines that due to the supply shortage since last year, rising interest from institutional investors, and new Bitcoin ETFs emerging in stock markets of Canada and Europe, Bitcoin price rally is inevitable.
Peter Brandt Advises Bitcoiners to Keep Holding on to their Long Positions
Peter Brandt is known in the crypto community to be an abrasive commentator. As a Bitcoin investor, he does not refrain from sharing any bad news without sugarcoating it. The day before yesterday, he tweeted that Bitcoin has seen the worst of its price depreciation, and Bitcoiners shouldn't dissolve their non-leveraged longs at this point.
Another crypto analyst, Bob Loukas, told his Twitter followers last month that Bitcoin price would be witnessing a 60-day chopping cycle. However, now he has tweeted that there might be a potential for a downtrend in the market. Although, he claims that expecting another ATH before August seems to be unrealistic.