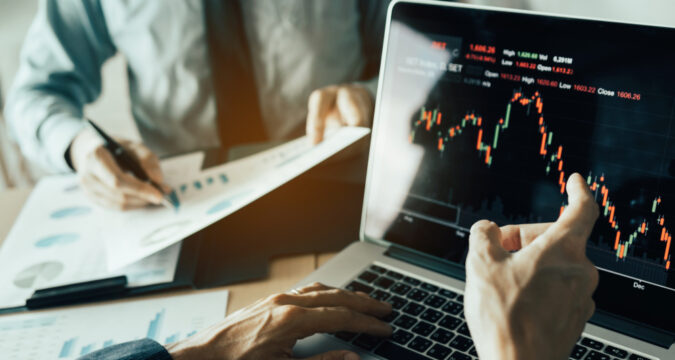 Latest reports revealed that Apple plans to release a new Metaverse headset with hybrid reality functions. As such, the proposed headset would have virtual reality functions as well as augmented reality functions.
The giant technology firm, Apple, is taking its incursion into the web3 space to another level. Reports showed that Apple is building a Reality Operating system software to fill out its high-end hardware with the aim of developing a suitable metaverse solution.
Apple has been on a close rivalry level with Meta as they both compete for the leading role in creating solutions for the challenges users face in the metaverse. Recently, Meta announced the development of Quest 3, a cheaper and more compatible headset.
According to reports, Apple plans to launch its first-ever virtual reality headset at its upcoming WWDC seminar on June 5. The much-awaited headset is reportedly dubbed a mixed reality headset as it provides both virtual reality VR and augmented reality AR features.
Apple's New Headset Is Embedded With Exciting Features
The tech giant reportedly began its incursion into the metaverse in 2015. However, today, it has achieved many feats, creating multiple gaming experiences for its Web3 customers. The Reality Pro, a high-end headset, was one of the firm's famous trademarks.
In the announcement, Apple stated that the headset would have two Micro OLED displays with an elaborate 8K resolution and internal cameras for enhancement. In addition, the developers added that the famous M2 processor of the firm's MacBook would be embedded in it.
Furthermore, the headset would have sensors capable of recreating and detecting user leg movements. This particular feature is what Apple's rivals are yet to figure out in their products.
The retinal scanners incorporated in the headset would provide additional biometric security measures. This would be used during logins or when users want to make payments.
The giant tech firm is reportedly on a quest to solve the widespread complaints from users about Metaverse firms ending up producing products with poor graphics and user experience after spending billions of dollars on production.
Apple And Meta Strive For Solution Mastery In The Web3 Space
Apple and Meta are arguably the leading force in Web3, according to statistics. Despite challenges facing the space, the duo has churned out many solutions to serve users' demands. The two firms seem to show bullish views on augmented reality.
According to Tim Crook, a top executive at Apple, AR is a great technology that will warm its way into every aspect of life. He cited examples of how fun it would be to teach and demonstrate concepts, including medical topics, using AR.
In addition, the executive emphasized that in the future, we would look back and remembers this present moment when we were yet exposed to the use of ARs.
However, analysts suggested Meta tends to get more adoption out of the duo due to its wall garden approach.
This approach makes Meta more interoperable than Apple. In addition, the CEO of Meta, Mark Zuckerberg, recently stated that an interoperable and open metaverse is arguably the best for users.
However, some web3 experts still expect Apple to overthrow Meta on the grounds of good user interaction and fantastic graphics. This is because Meta is still struggling to improve in that area, according to reports.