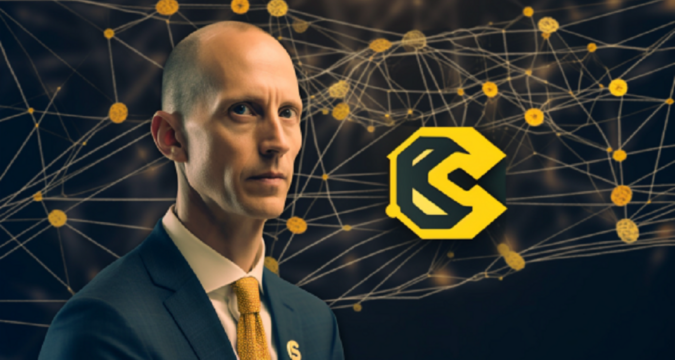 The US Securities and Exchange commission (SEC) on Monday slammed crypto's biggest exchange, Binance with a lawsuit. The suit contains 13 charges against the crypto exchange, alleging that it has avoided regulatory oversight among other charges.
This is the second regulatory body in the US that has sued Binance. The Commodities and Futures Trading Commission (CFTC) has also filed a suit against the crypto giant, requesting that its operations be halted in the country in addition to other penalties.
SEC chairman Gary Gensler in a tweet said that Binance and its CEO Changpeng "CZ" Zhao "engaged in an extensive web of deception, conflicts of interest, lack of disclosure, and calculated evasion of the law."
"As alleged, Zhao and Binance misled investors about their risk controls and corrupted trading volumes while actively concealing who was operating the platform, the manipulative trading of its affiliated market maker, and even where and with whom investor funds and crypto assets were custodied." The commission said in a press release.
"They attempted to evade U.S. securities laws by announcing sham controls that they disregarded behind the scenes so that they could keep high-value U.S. customers on their platforms. The public should beware of investing any of their hard-earned assets with or on these unlawful platforms," it further stated.
Outflow Hits Binance
Following announcement of the lawsuit, Binance has seen a huge outflow of assets from its platform. The exchange has lost over $770 million in assets on the Ethereum blockchain alone within 24 hours of the case filing.
Binance US, a subsidiary of Binance Global also lost $13 million in assets within this time. The massive outflow shows that investors are withdrawing their assets from the exchange as uncertainty looms with the ongoing case.
Although every crypto company in the US is suffering a similar fate, Binance seems to be worst hit. As a result, the company is looking to replace CZ with a new CEO as pressure continues to mount. Binance US is also working on reducing CZ's shares as a way of reducing the regulatory pressure currently faced.
Crypto Market Responds
As the lawsuit against Binance takes center stage, the crypto market has responded swiftly, resulting in a worsening downward trend. The market was already tending towards a bearish trend, but the news of binance's legal battle has worsened it.
This may not be unconnected with the huge outflow from the exchange, and also the general panic created by the news. Bitcoin is expected to drop to $24,000 before a rebound. Meanwhile, the top crypto asset has already dropped to $25,000, the lowest it has been in more than two months. The rest of the market has followed suit, and things are expected to get worse if the trend continues.