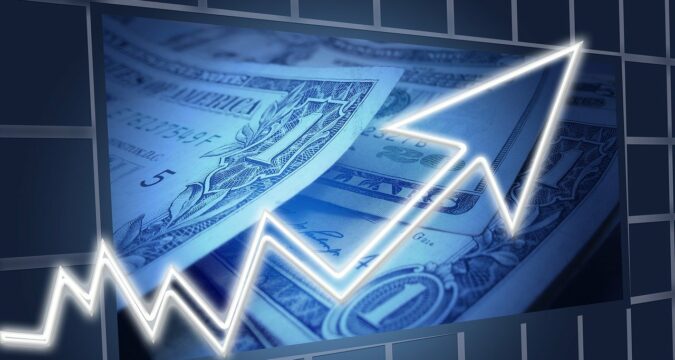 On Thursday, Asian shares wobbled a bit lower, suffering because the US dollar continued to move upwards. This was because investors were betting on interest rates going up more quickly in the United States as opposed to any other major economy like Japan, or the euro zone. The MSCI's broadest index of Asia-Pacific shares excluding Japan fell by almost 0.18% to reach its lowest in six weeks, as it has posted a small decline in every single one of the past six trading sessions. There was a 0.8% increase in Japan's Nikkei. All across the board, there were some small declines seen. 
There was a 0.1% fall in Australia, Hong Kong shed around 0.35% and there was a 0.3% decline in Chinese blue chips. There was a 24% increase in the share value of Kaisa Group Holdings Ltd in Hong Kong upon their return to trading. This was after the Chinese developer stated that it was giving bondholders the option of exchanging their existing bonds with newer ones that would have an extended maturity, in a move to improve their financial stability. Market strategists said that they were keeping an eye on the US dollar for allocation of regional equities because it was reaching new highs and that could be a headwind for equities in emerging markets. 
The dollar appears to be trading near its highest value in nearly five years as opposed to the Japanese currency, which is around 115.3 yen and almost 18 months to the euro, which had hit a value of $1.1206. Several policymakers for the US Federal Reserve supported the greenback and said that they would quicken the tapering of the bond-buying program of the central bank if the high rate of inflation persisted. According to the minutes of the policy meeting of the Fed on November 2nd and 3rd, the policymakers said that they would raise interest rates quickly.
Market analysts said that people were expecting two hikes within the next year, but that seemed a bit too aggressive. They said that they were looking for only one increase in the next year. The US Treasury yields have also increased due to these expectations, but they have been a bit inconsistent. Due to the Thanksgiving holiday, US Treasury yields will not be trading on Thanksgiving. Likewise, the US stock markets will also be closed and Friday's session will also be a shortened one. 
Wall Street closed higher overnight and is once more testing record highs as tech stocks recovered from a selloff that happened earlier in the week. The Bank of Korea also increased its interest rate on Thursday, as per expectations because there was a great deal of concern about increasing inflation and household debt. There was also an increase in oil prices after a turbulent couple of days, particularly after the US announcing release of its strategic oil reserves in coordination with India, China, Britain, Japan and South Korea. The OPEC+ had not heeded the calls of pumping more oil in order to cool down prices.