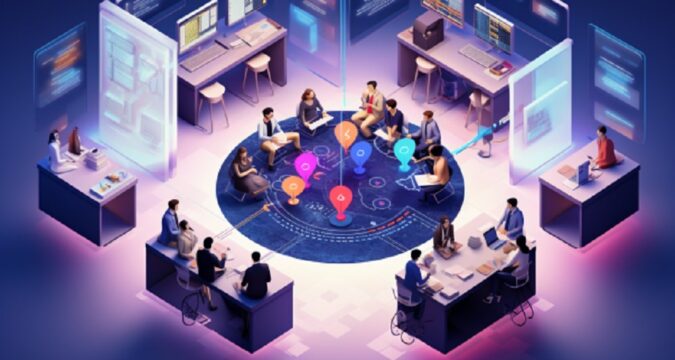 In a recent hearing at the United States District Court for the Southern District of New York, Assistant U.S. Attorney Danielle Sassoon requested the revocation of $250 million bail for Sam Bankman-Fried, the former CEO of FTX, based on allegations of witness intimidation against his former romantic partner and colleague, Caroline Ellison. The judge overseeing the case, Lewis Kaplan, signed off on a temporary order preventing Bankman-Fried from making extrajudicial statements until further notice.
The recent allegations revolve around a series of phone calls made by Bankman-Fried, reportedly around 1000, to reporters. The calls were alleged to result in the publication of a story in The New York Times that exposed Ellison's private online journals. These journals contained deeply personal content, shedding light on her emotional state following her breakup with Bankman-Fried.
During the hearing, Assistant U.S. Attorney Sassoon argued that Bankman-Fried's actions amounted to witness tampering. She pointed to a previous email from January 2023, where Bankman-Fried proposed a "constructive relationship" with FTX's U.S. general counsel. This, along with his extensive communication with journalists, raised concerns about a concerted effort to discredit and blame Ellison publicly.
Sam Bankman-Fried's defense lawyer, Mark Cohen, has come forward to staunchly defend his client's actions. Cohen firmly refuted any allegations of witness tampering, portraying Bankman-Fried's recent actions as an earnest effort to safeguard his reputation amidst a high-profile legal battle.
Cohen passionately emphasized the significance of Bankman-Fried's ability to freely communicate with the public, stating that restricting such communication could severely hinder the entrepreneur's preparations for his impending trial, which is slated to begin on October 2.
Judge Kaplan, while mindful of the First Amendment's importance, asserted that the government's interest in this matter was significant. He cautioned Bankman-Fried to take the situation seriously. In response to the DOJ's complaint, Bankman-Fried's legal team requested that any gag order should also extend to potential witnesses, including the current FTX CEO, John Ray.
FTX Ex-CEO Faces Embezzlement Charges, Pleads Not Guilty
Bankman-Fried's legal troubles began in December 2022 when he was arrested and indicted for alleged embezzlement of billions of dollars in FTX customer funds. He has pleaded not guilty to all charges and has been under strict bail conditions, which restrict his movement and access to certain technologies.
Caroline Ellison, the former CEO of Alameda Research, plead guilty to fraud charges while agreeing to cooperate with prosecutors. Once a prominent figure within Bankman-Fried's business empire, her decision to confess and offer cooperation has stunned many, leaving them questioning the true extent of the alleged fraudulent activities that have come to light.
What makes this development even more noteworthy is the fact that Ellison's cooperation is anticipated to be a pivotal aspect of the upcoming trial involving Bankman-Fried. As a key figure within his venture, her testimony is expected to shed light on crucial details and provide insights into the alleged fraudulent practices that could have substantial implications for the case's outcome.
Caroline Ellison's Testimony: A Game Changer in Bankman-Fried's Legal Battle
Caroline Ellison's decision to testify against Bankman-Fried adds a new layer of complexity to the case, potentially influencing the direction of the investigation and shaping the strategies employed by both the prosecution and defense. The information she provides may expose the inner workings of Alameda Research and unveil any potential wrongdoings that might have occurred under her leadership.
This latest development adds further uncertainty to Bankman-Fried's legal situation. If the judge decides to revoke his bail, he could face detention until his trial, significantly impacting his ability to prepare a defense. Meanwhile, the upcoming trial is generating significant media attention, with best-selling author Michael Lewis planning to publish a book about FTX around the time of the trial.
As the legal proceedings unfold, the spotlight remains on the cryptocurrency community, where Bankman-Fried once held significant influence as the CEO of FTX. His case is closely watched by industry insiders and investors alike, as the outcome could have broader implications for the regulatory landscape of the crypto world.