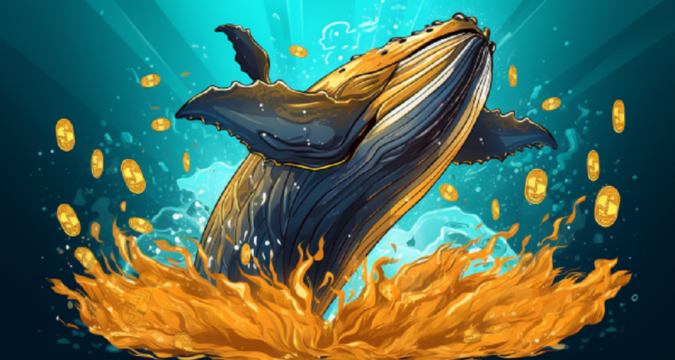 Bitcoin has made an impressive recovery since its drop to just over $15,000 in January. The top crypto asset rose to $30,000, which is roughly 50% of the $60,000 all-time high. However, it crashed down below this level for the first time again in four months.
While some investors are panicking at the drop, apparently it has opened a door of opportunities for the whales. Data from crypto analytics firm CryptoQuant indicates that the whales are accumulating more Bitcoins at this point and also holding on tightly to their bitcoins.
The firm made reference to three metrics it used in its analysis, namely exchange whale ratio, exchange inflow coin days destroyed (CDD), and unspent transaction output (UTXO) value bands.
What the data points are saying
Exchange whale ratio is a measure of the top ten Bitcoin transactions to exchanges compared to the total Bitcoin transactions going to exchanges.
This ratio has dropped to a new low recently, meaning whales are not sending Bitcoins to exchanges. This implies that they have no plans of selling their holdings any time soon.
CDD is another indicator that tells how long Bitcoins have been held before they were last moved, giving priority to coins held for longer. This also has hit an 8-year low according to CryptoQuant data, meaning big Bitcoin holders have not been moving their coins.
Describing UTXO, Mikołaj Zakrzowski, a research analyst at CryptoQuant said:
"In simple terms, UTXO is quite similar to a public address (wallet). You can think of UTXO as a box containing some amount of bitcoins. Each UTXO points to only one public address and for instance, the amount of bitcoins that you see in your wallet is in fact multiple UTXOs pointing to your public address and together, when summed up, they make up the number that you see as a 'balance' in your wallet."
Based on CryptoQuant data, these indicators show that whales holding 1,000 to 10,000 Bitcoin have been accumulating more around the $30,000 price, because Bitcoin's UTXO value band of 1,000 to 10,000 bitcoins has been rising.
Is a bull run near?
Whales accumulating bitcoins means they are bullish about the future of the asset. Their holding on to it also indicates the same, and is usually an indication of a bullish future. Even though Bitcoin is currently trading in a tight range, the current accumulation could be building up momentum for a later bull run.
At the time of reporting, Bitcoin is trading at $29,200, and it has been below $30,000 since 24 July. Many analysts have given different price predictions, some saying the asset may reach $100k this year, but how soon, we don't know.