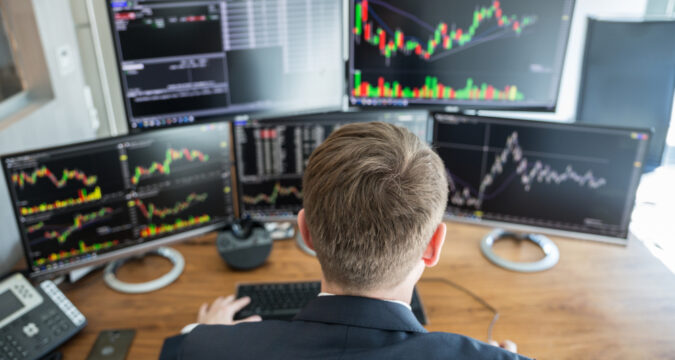 Babylon, a trailblazing participant in the blockchain and cryptocurrency field, has recently created a stir in Cosmoverse 2023. The company recently revealed its ground-breaking Bitcoin Staking Protocol Minimum Viable Product (MVP) that links yield creation for security capital to the decentralized trust ecosystem.
It is believed that the introduction of such a project was borne out of a developing need for creative solutions to improve capital use and yield creation as the decentralized trust ecosystem's total value locked has reached $500 billion.
It is gathered that Babylon's protocol enables PoS chains to use Bitcoin as collateral for staking rather than requiring them to use their native tokens. This strategy expands yield production opportunities while boosting the security and effectiveness of the blockchain ecosystem.
At Cosmoverse 2023, Babylon demonstrated the features of its Bitcoin Staking Protocol MVP, giving attendees an idea of what the protocol would be capable of. Describing the workings of the MVP, the official company's statement reads that it provides a real-world example of how PoS chains can use Bitcoin staking to secure their networks and produce dividends while lowering the risks related to token collateral.
Babylon, as one of the top 10 protocols in the Cosmos ecosystem, and with varied collection of PoS chains, have amassed staked assets totaling more than $2.5 billion. It was also disclosed that with the help of Babylon, these PoS chains could use Bitcoin as collateral, allowing for more effective capital allocation and enhancing the security of blockchain networks.
Functions Of Babylon Staking Protocol MVP Explained
The protocol developed by Babylon can operate as a link between other blockchain networks, enabling cross-chain transactions and partnerships while maintaining the safety and value of Bitcoin.
Describing the workings, Charles Thuo from Invezz said that the protocol offers a viable response to the critical issues faced by PoS chains and the larger decentralized trust ecosystem, with the potential to transform the landscape of decentralized finance and blockchain security.
However, Babylon has reportedly secured seed funding from IDG & Breyer Capitals. The companies have formally supported other big cryptocurrency firms like Circle and Coinbase. The company says that this funding will play a major role in moving the development and facilitating the adoption of the BTC Staking Protocol.
It was also gathered that Babylon BTC Staking Protocol provides a perfect solution by enabling the Prove of Stake (PoS) chain to stake BTC more than its tokens. This facility allows these chains to take advantage of the biggest cryptocurrency in the world as a source of strong security capital.
Data from Glassnode has revealed that 66% of BTC's total circulating supply, equivalent to 12.26 million BTC, has remained stagnant for one year. Meanwhile, it is believed that Babylon is leveraging these statistics to augment the economic safety of the Proof of Stake (PoS) chains and the decentralized applications (dApps), which depend on staking for their effective function.