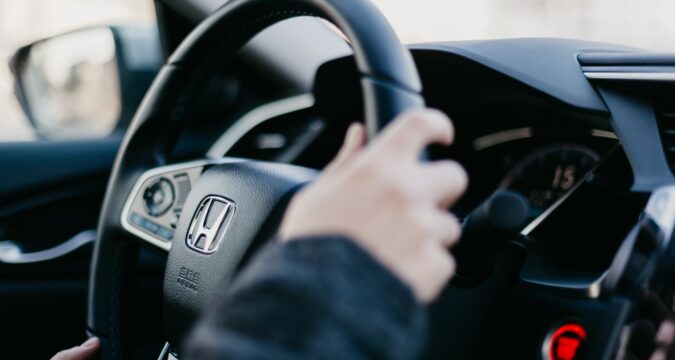 Leading car brand Honda has partnered with blockchain payment gateway FCF Pay to receive payment for its vehicles in cryptocurrency.
FCF Pay announced the partnership in a Twitter post on 27 September. The partnership allows crypto fans to pay for Honda cars using over 100 cryptocurrencies, including Bitcoin, Ethereum, Binance Coin, XRP, Doge, Shiba Inu and many more.
"Rev up your crypto journey with Honda! Finance, lease or purchase your dream Honda ride through FCF Pay. Accepted currencies are: Bitcoin, Ethereum, Binance Coin, XRP, Doge, Shiba Inu + Many more!" FCF Pay wrote on Twitter.
For now, the service is only available to users in the U.S., but will be made available to users in other countries in the future.
FCF Pay is a gateway for crypto payments that facilitates payment for anything using cryptocurrencies. The firm has worked with many clients recently, including HSBC, to allow its clients settle their mortgage bills and loans using SHIB and XRP, among other cryptocurrencies.
It also recently partnered with Chariot Energy to enable Texas customers to pay for their solar panel bills with cryptocurrencies such as Shiba Inu and XRP.
Growing Use of Crypto For Payment
The crypto industry has continued to grow in popularity, seeing adoption for many use cases. One of the leading use cases so far is in payments.
Cryptocurrencies are now accepted as means of payment for different goods and services across the world, and the wide adoption for this purpose can be attributed to a few factors.
First, cryptocurrency transactions are faster than most traditional methods. Most crypto transactions are settled within seconds, unlike traditional payment routes that can take days to settle payments.
Secondly, crypto payments are much cheaper. A typical XRP or SHIB transaction costs only a few cents, while fiat payments can cost up to a percentage of the amount being transacted with.
Also, cryptocurrencies have the potential to grow in value. This is probably the number one reason why businesses are widely accepting crypto payments.
Unlike fiat currencies, cryptocurrencies can increase massively in value in just a few minutes after receiving the payment.
By the time the service is made available to users in other countries, there will be a remarkable increase in the number of people using crypto to pay for Honda cars worldwide.
Crypto Market Now
The crypto market has experienced a general relief rally with Solana taking the lead among the top ten crypto assets with a 15% price gain in the last 24 hours.
It isn't clear if this has anything to do with the Honda and FCF Pay announcement, but the partnership is will be beneficial both to Honda and the crypto industry as a whole.