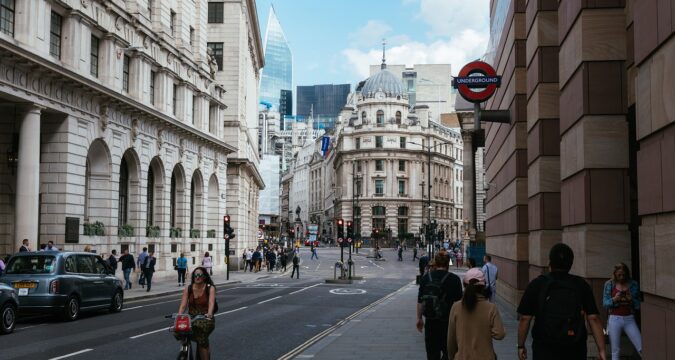 Even though the British pound has recorded massive declines, the Bank of England (BoE) is not expected to boost interest rates before its scheduled announcement on November 3rd.
However, when it does eventually make the announcement, it is expected to make some big moves, not just in November, but also in December.
Moreover, it is now predicted that the Bank Rate will now peak even higher, given the state of the British economy right now.
Bond market intervention
On Wednesday, the UK bond markets were dealing with a firestorm that drove the British central bank to step in for quelling it.
Financial chaos was triggered in the country after the tax-cutting plans of new Prime Minister Liz Truss were announced.
This ended up pushing the Bank of England (BoE) to take action and announce that it would restore order by buying up some of the government debt.
Some had expected the central bank to hold an emergency meeting to deliver an interest rate hike, but many economists believe that the BoE will not make a move before November 3rd.
Market analysts said that if the British central bank raised interest rates earlier, it would create panic and indicate that the policy is not in control.
If they go on the defensive when it comes to an arbitrary exchange rate level, the central bank may have to carry out limitless interest rate increases.
Higher rates
One of the first major global banks to begin unwinding the ultra-loose monetary policy of the pandemic era was the Bank of England (BoE).
The Bank Rate had been slashed to 0.10% when COVID-19 was wreaking havoc on the economy, but it has been increased to 2.25% since then.
The interest rate hike of 75 basis points is expected in the policy meeting in November, but some believe that a 100 basis points increase could also be possible.
The last two meetings had seen the BoE increase the interest rate by 50 basis points each, but the chances of this happening in November's meeting are low.
The predictions
Medians indicate that by the end of the year, borrowing costs in England would climb to 3.50%, which suggests that an interest rate increase of 50 basis points would also come in December.
There has also been a rise in the expectation of peak rates by almost 125 basis points. Previously, the Bank Rate was expected to hit peak at 3%, but this has now climbed to 4.25% by the beginning of 2023.
The highest forecast put the rate at 5.25%. Last week, the US Federal Reserve also delivered an interest rate hike of 75 basis points.
This was the third consecutive such hike by the US central bank and its rate is also expected to peak a lot higher than had been expected previously.
A number of other central banks have also been aggressively hiking interest rates, as inflation does not appear to be coming down.