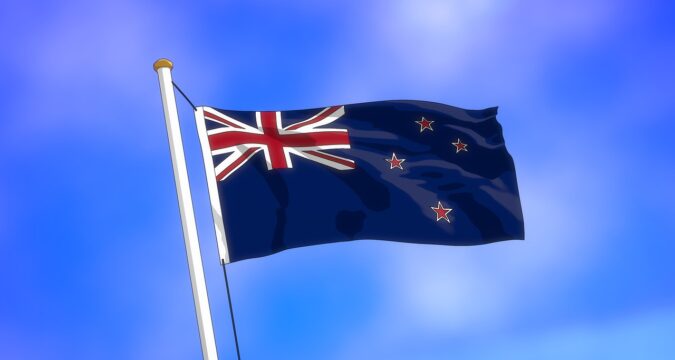 Binance, the largest cryptocurrency exchange in the entire world is showing no signs of stopping when it comes to conquering the entire crypto exchange industry.
The exchange has been expanding its services all over the world and that, means that the exchange is eager to expand its services in every country.
Every day, Binance has a new announcement to make to shock the rest of its competitors. The exchange keeps expanding itself into different parts of the world, making things quite interesting for the cryptocurrency industry.
The exchange already has high popularity and reputation all over the world, and it is using it to its benefit. Wherever the exchange expands, it will be accepted by the area's local cryptocurrency community.
The exchange even has every competitive fee and structure making it a highly feasible exchange anywhere in the world.
Binance Goes to New Zealand
The cryptocurrency exchange officials made an announcement on Friday about achieving another milestone in terms of its business expansion.
The officials have announced that they are now launching their cryptocurrency trading platform in New Zealand.
As per the officials, they were glad to announce that they had acquired the required approval and licensing to operate in the country.
The exchange needed approval from the respective regulatory authority in New Zealand to operate as a legalized cryptocurrency service offering business in the country.
Finally, the exchange has acquired authorization from the respective authority (MBIE) to operate and offer cryptocurrency services and products in the country.
Binance NZ is Effective from September 10
The executives revealed that their extension in New Zealand is Binance New Zealand and they reportedly acquired the approval on September 10. Following the approval, their exchange is officially registered and authorized to operate in New Zealand.
In New Zealand, their exchange is registered to operate under the name "Binance NZ". With the registration in order, Binance NZ will be able to offer a range of financial and cryptocurrency-related services to the locals.
These services would include non-fungible tokens, staking, spot trading, and many more.
Comments by CZ
Changpeng Zhao (CZ), the CEO of Binance commented on the significance of opening an office in New Zealand.
As per CZ, the majority of cryptocurrency exchanges and firms are after major exposure and want to target places with high populations.
This is the reason why most firms overlook the potential New Zealand has to offer despite a low population, which is less than 5.5 million.
Compared to the United States and Japan, New Zealand has a very low population but still, it has people who are eager to gain exposure to cryptocurrencies.
Therefore, people wanting to gain access to digital assets and cryptocurrencies must not be deprived of their rights unless it is deemed illegal in the country.
They are serious about their expansion in New Zealand and consider it to be of high significance for their business.