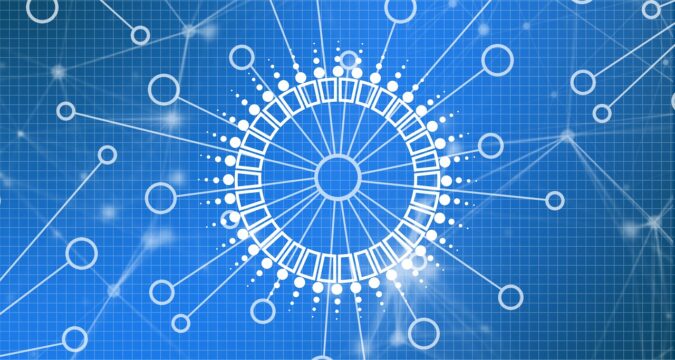 Should you mine or not? If you are asking yourself this question, then there is a strong chance that you haven't yet found the perfect coin. Bitcoin may be the most valuable crypto in the market, but it is not the only one that you can mine and it is certainly not easy to do so. There are other cryptocurrencies out there that also promise you a great deal of profit. 
Obviously, every miner would want to focus on the most promising cryptocurrencies and there are several factors that determine the profitability of a particular coin. These include the price of the cryptocurrency, the time of block generation, block halvings and rewards, the hash rate and mining difficulty, cost of electricity and equipment efficiency. 
When you are trying to choose the best coin for mining in 2021, there are a number of factors that you should take into account. It is important to consider what exchanges support the coin you are thinking of mining, whether there is a possibility of withdrawing to fiat and whether it is legal or not. 
After you have considered these, you can select the coins you wish to mine. If you are looking for the top options to mine in 2021, you can find the list below:
Grin (GRIN) 
Ideal for GPU mining, Grin is a rather new crypto, which is based on the MimbleWimble protocol that can ensure the privacy of transactions taking place within the network. An unlimited number of coins can be found, which is undoubtedly attractive for the miners. As far as the complexity of mining Grin is concerned, it tends to change dynamically according to the hash of the network. The Cuckoo Cycle concept is used by the coin and Grin saw its second hardfork on January 16th, 2020. This resulted in the introduction of a new Cuckaroom-29 algorithm. 
There are three algorithms that can be used for mining GRIN, which are Cuckaroom-29, CuckAToo-31, and CuckARood-29. The coin can be traded on a number of crypto exchanges, which include the renowned OKEx, Poloniex, KUCoin, Bittrex, and HitBTC. 
ZCash (ZEC) 
Introduced in October 2016, ZCash's (ZEC) algorithm allows the use of graphical mining cards. It maintains complete anonymity in transactions and you cannot track them at all. This feature is appealing to a lot of people. There is negligible commission associated with transactions of this cryptocurrency, which makes it quite convenient for selling and trading. It was introduced on popular exchange platforms in 2017, but the coin is underestimated a great deal. 
RavenCoin (RVN) 
This is a Bitcoin hardfork that occurred in 2018 and it already has a high liquidity. A great new set of features were added to this cryptocurrency by developers in 2019, which included voting with RVN, messaging, mobile wallet boasting a seed phrase and better compatibility. It is possible to exchange RavenCoin on a number of platforms. It is a P2P blockchain in its essence, which can be used for making fast and efficient transfer of assets from one individual to another. It is dedicated to asset transfer on the basis of Bitcoin and Ethereum. As it uses the KawPoW protocol and X16R algorithm, RavenCoin is highly recommended for miners. 
Monero (XMR) 
Since 2014, Monero has existed in the market and has proven to be quite viable and reliable. It can offer an exceptional level of anonymity and it switched from the CryptoNote algorithm in 2019 to the more complex RandomX. Today, it has become one of the best coins where CPU mining is concerned. The algorithm of the coin is altered routinely in order to prevent the possibility of using ASIC-mining. It is undoubtedly one of the most profitable cryptocurrencies to mine in 2021. 
Ethereum Classic (ETC) 
Considered an authentic Ethereum blockchain, Ethereum Classic has maintained the original history of the entire Ethereum network. In 2016, the notorious DAO event meant that there were two ways of development where the Ethereum network is concerned. The monetary policy of Ethereum Classic indicates that the block rewards are reduced by the ETC network after every 5,000,000 blocks. Regardless of the reduction in reward, there is no denying that Ethereum Classic mining is still quite profitable for people. 
Litecoin (LTC) 
If you can afford to buy an expensive GPU, then you should definitely consider mining Litecoin (LTC), as it is one of the most successful hardforks of Bitcoin that you can find in the market. This particular cryptocurrency is worth it because it can be exchanged on a wide array of platforms and it is a lot less volatile than some of the other altcoins that you will come across. In addition, Litecoin is also considered one of the best GPU mining coins because it uses the SCRYPT protocol, so you don't have to invest in ASIC. You can also benefit from moderate transaction fees and high speed where Litecoin is concerned. 
Bitcoin Gold (BTG) 
Another great cryptocurrency that you should consider mining in 2021 is Bitcoin Gold, which was specifically created for GPU mining. The stability of this altcoin makes it one of the top options to consider when you are trying to decide which crypto is worth mining. 
DASH (DASH) 
In the world of crypto, Dash has referred to itself as digital cash. It enables secure and swift transactions around the globe via PrivateSend and InstanSend. You can find ASIC miners for mining this particular cryptocurrency and it is certainly worth it to mine Dash in 2021. However, you shouldn't forget that the mining profitability will depend a great deal on the hashrate offered by the mining device, electricity costs of your area and the network difficulty. 
Dogecoin (DOGE) 
Dogecoin was created just for fun, but it gained a lot of popularity and is now a very strong name in the crypto space. Similar to Litecoin, this cryptocurrency also uses the SCRYPT protocol, which means that you don't need to have access to expensive machines in order to mine this altcoin. However, this doesn't mean that you can simply use your laptop for mining Dogecoin. While the coin is highly popular, it also has a high mining difficulty and this is something you need to bear in mind. Therefore, it is better to opt for a CPU or GPU, as this will allow you to enjoy a steady performance as well as income. 
Ethereum (ETH) 
Ethereum managed to get back to the number 2 spot in the list of cryptocurrencies in 2019 and the coin is expected to grow in the future as well. Its reward has been reduced, which means there is a decrease in supply and this usually results in an increase in value if demand exists. 
Bitcoin (BTC) 
There is no doubt that Bitcoin is the king of the crypto world and it is the cryptocurrency that everyone wants to mine. When you are exploring options, it is certainly going to be on the list, but it is not that straightforward. 2020 saw another halving in the BTC block rewards, but the value of the asset also increased during the year and is expected to go even higher this year due to increased interest and demand.