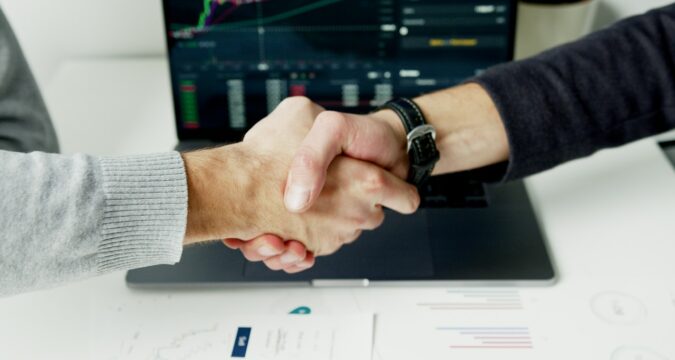 With so many developments taking place in space research and programs, space tourism has finally started to look possible for civilians. According to the latest reports, an entrepreneur running a payment processing start Jared Isaacman has made some headliners.
According to the reports, Isaacman is in the process of funding a project that is focused on space tourism. It has been revealed that the entrepreneur is currently funding the project with millions of dollars. The project being funded by Jared Isaacman is a SpaceX Crew Dragon Capsule.
The most interesting information related to the project is the crew that will be boarding the SpaceX Dragon Capsule. It has been revealed that the entire crew going for the orbital flight will comprise of non-astronauts. This is going to be the first-ever orbital flight project that will consist of non-astronauts.
The emerging entrepreneur has confirmed that he will be the one commanding the project as well as the mission. It has been confirmed that the project will be fulfilled by the end of 2021 and would end up being a "several-day" trip to the Earth's orbit.
The sources have revealed that Isaacman has carried out the purchase of three more seats for the mission. Isaacman has also announced who will be the three lucky people accompanying him throughout the mission.
Isaacman has revealed that the first seat will be donated to one of the ambassadors of the St. Jude Research Hospital for Children. The second seat will be given to one of the public members who will be taking part in order to win a chance for the trip.
Isaacman confirmed that the ambassador of the St. Jude Research Hospital for Children has already been confirmed. However, he did not provide more details around the identity of the ambassador boarding the mission. But he did reveal that the ambassador would be a female and is currently one of the front-line workers. He revealed that the ambassador is very loyal to her job and is always committed to helping the kids that are fighting cancer.
Talking about the fourth seat, Isaacman stated that he has dedicated the fourth seat for the winner of a contest. He confirmed that the fourth seat would be limited to the eCommerce platform that is run by Isaacman and his team.
He announced that in order for the users to take part in the competition, they would be required to fulfill some conditions. The first condition would be that will have to set up their online store on Isaacman'seCommerce platform. Once the store has been set up, the users will have to compose a video about their entrepreneurial story.
Later, the video will be reviewed by the judges of the competition to pick a winner who will have the chance to aboard the orbital mission.