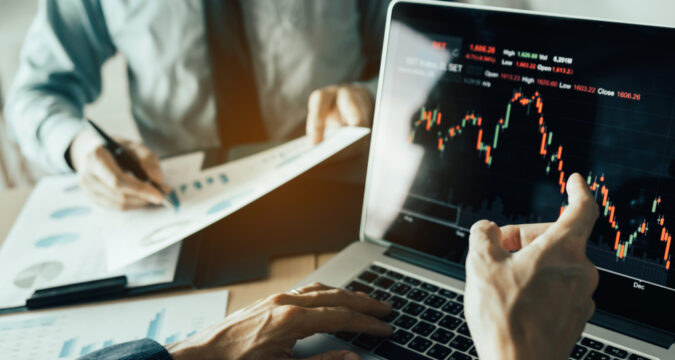 Both Coinbase and Binance have been recently sued by the American SEC (Securities and Exchange Commission) for reportedly infringing securities rules. Most outflows are happening through the Ethereum Network, with a net outflow of $3.1 billion occurring between Monday and Thursday.
According to the report, Binance and its US affiliate, Binance.US, were the first to face lawsuits from the SEC, as the commission accused them of violating federal securities regulations. Following this, the SEC filed another lawsuit against Coinbase, alleging that the company sold unregistered securities to the public.
Additionally, Investors have been thrown into a state of panic due to the SEC's legal actions, mainly because the commission argues that specific cryptocurrencies listed on these exchanges should be categorized as securities rather than digital assets. Consequently, tokens like Binance's BNB, Polygon's MATIC, and Cardano's ADA have substantially decreased prices.
According to the statistics issued by Glassnode, a crypto analytic firm, Coinbase, Binance.US, and Binance lost about $4 billion in outflows within four days. As per the report, they recorded a net outflow of about $3.1 billion and $864 million in Ethereum (ETH) and Bitcoin (BTC) within four days.
Despite the regulatory obstacles, the exchanges efficiently processed the enormous withdrawals throughout the period. In addition, no case of glitch or delay has been reported or experienced by the users so far.
Binance And Coinbase Recorded Massive Outflows
Furthermore, a report from Nansen Analytic firm showed that within four days, Binance, the largest crypto exchange by trading volume globally, recorded a total outflow of $2 billion on the Ethereum platform. The loss includes ETH itself and other tokens based on Ethereum smart chain.
In addition, Glassnode revealed that the net Bitcoin withdrawal on Binance significantly exceeded the total deposits by $838 million in BTC.
On Wednesday, Binance encountered a significant outflow of 13,953 BTC, representing the largest daily reduction since December. This occurrence was driven by a combination of a flawed reserve report and the collapse of a competing exchange, FTX, which undermined investors' confidence.
Although the outflows witnessed this week were substantial, they amount to only approximately 5% of all the assets held on the Binance exchange, as reported by Binance's crypto wallets.
According to Nansen's data, Binance.US experienced net outflows of $75 million through the Ethereum network. However, tracking the BTC outflows is challenging as Glassnode does not monitor this particular exchange. Despite this, Binance.US has encountered significant regulatory actions from the SEC, seeking orders to freeze all assets held by Binance.US.
In the case of Coinbase, Nansen's data shows a net outflow of $1 billion from the Ethereum network between Monday and Thursday. Additionally, Glassnode's data indicates Bitcoin outflows from Coinbase worth $25 million.