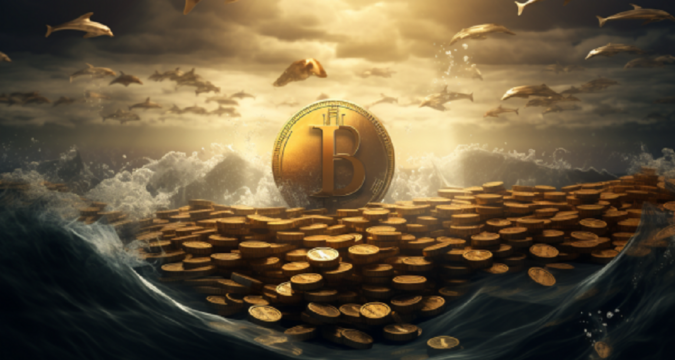 In a recent Wall Street Journal (WSJ) report, Binance exchange has been accused of keeping contact with some banks in Russia, allowing Russian customers to conduct their crypto-related transactions, thereby violating the actions the Western powers placed on Russia, which forbids such connections.
The report the WSJ published on Tuesday revealed that Binance might still be processing cryptocurrency transactions for more than five financial institutions in Russia, which the Western powers had reportedly blacklisted. In addition, the report claimed that Russians, through any of the banks, settle their payments by trading peer-to-peer on the Binance platform.
Furthermore, WSJ stated in its report that a group of volunteers for Bianace, popularly known as Binance Angels, advocated via their Telegram channel that the restrictions placed on offshore companies from operating in Russia do not affect Binance exchange. This new development confirms a prior report by another source that claimed Binance canceled the €10,000 transaction limit placed on Russian investors' accounts.
However, Binance denied the allegations, claiming in its press release that it did not engage in any operations in Russia, which is heavily sanctioned by Western powers. Furthermore, the report revealed that Binance imposed bans on Russian accounts that hold up to €10,000 in crypto assets as directed by the European Union sanctions.
Binance Faces Regulatory Problems On Many Fronts
According to experts, the new allegation charged against Binance could potentially worsen the relationship between the exchange and regulators globally, which is already at a complicated stage. For a while now, Binance has been facing several challenges that impact its operations in several countries, especially in Europe and USA.
In addition, the report revealed that the exchange has officially stopped operating in Germany, Cyprus, and the Netherlands due to complications in complying with their regulators. Furthermore, the exchange is having issues operating in some North American countries. For instance, it has stopped operating in Canada.
The report also showed that the United States financial regulators, such as the Securities and Exchange Commission as well as the Commodities Futures Trading Commission, have both filed separate lawsuits against Binance exchange, accusing it of violating their regulations. Additionally, the United States Department of Justice is reportedly planning to file a lawsuit against the crypto exchange and its CEO, Changpeng Zhao, on the count of failing to observe the country's anti-money laundering regulations.
At the sight of intensifying pressure on Binance, many top executives have been departing the firm, according to the report. However, many of these executives in incision with the firm claimed that they were leaving for other reasons; meanwhile, many crypto enthusiasts believed they exited to escape legal complications.
Furthermore, the recent challenges the firm kept facing have had a negative toll on the price movement of its native coin BNB. The token, at the time of writing, is trading at $205, which is its lowest in the past year.
Binance Problems Keep Escalating
Meanwhile, the latest report from Forbes revealed that a credit card issuing firm based in London, Checkout.com, has severed its contracts with Binance exchange because of its issues with regulators concerning anti-money laundering compliance.
The report showed that the CEO of Checkout.com, Guillaume Pousaz, released the news about the latest development via several letters it sent to Binance on Augusts 9 and 11. In one letter, he highlighted several reports of regulatory actions and sanctions Binance faces in some jurisdictions.
In another letter, Pousaz pointed out concerns over Binanace's compliance control, bans, and anti-money laundering. The report showed that the contract termination took effect 9n August 17. Responding to the new development, Binance opposed the reasons for their contract's termination and indicated intentions to seek legal redress.
The exchange's spokesman, Dewi Mustajab, claimed that Binance had been making great efforts to improve its compliance status with regulators in different jurisdictions, building trust with customers, partners, and regulators. He argued that the firm had come a long way and that termination of the contract with Checkout.com would have little on it.
However, contrary to his assertion, the event was a significant setback for the firm as Checkout.com was one of Bianace's most prominent partners. Fingers are crossed as Binance contemplates a lawsuit against the firm.