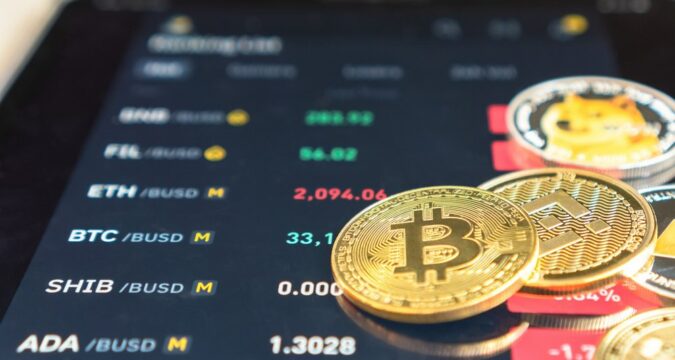 Binance, the foremost provider of blockchain and cryptocurrency infrastructure globally, has released its Binance Card product in Colombia. As one of Binance's primary markets, with elevated levels of cryptocurrency adoption, Colombia is now the third LATAM nation to offer the product, following the previous launches in Argentina last year and Brazil in January 2023.
Benefits Of The Crypto Card For Colombians
Binance continuously strives to integrate the burgeoning crypto ecosystem with conventional financial infrastructure and enhance users' capacity to use digital assets for everyday transactions. As part of this endeavor, Binance has introduced a prepaid crypto card that is presently undergoing beta testing and will soon be accessible to a broader audience.
The card is being released in partnership with Movii. It will allow Binance's current and new users in Colombia who possess valid national identification cards to use cryptocurrencies such as BTC and BNB.
In addition, they can pay bills and purchase goods online or in-store at over 90 million merchants globally. The users can enjoy a smooth transactional process where their cryptocurrencies will be converted to fiat in real time.
Furthermore, they can also avail themselves of other benefits, such as receiving up to 8% cashback in cryptocurrency on qualifying transactions and no charges for ATM withdrawals. Meanwhile, Binance card users can manage their cards through a specific dashboard accessible on the Binance app and website.
The dashboard lets users view their transaction history and offers access to customer support. In addition, users can use any of the 12 supported digital currencies to fund their transactions, while the merchants will receive payment in fiat.
Colombia And Crypto Adoption
Commenting on the news, the General Manager of Binance in Colombia, Daniel Acosta, said:
"Colombia, being one of the top nations in the world when it comes to crypto adoption, holds significant importance as a market for Binance. The launch of Binance Card is expected to play a crucial role in promoting even greater acceptance of cryptocurrency among Colombians, which will, in turn, aid in the growth of the blockchain and crypto landscape in the country."
Acosta added that Binance aims to use this initiative to take another stride toward bringing cryptocurrency into the daily lives of millions of people. Users of Binance Card in Colombia can make purchases using 12 distinct cryptocurrencies, namely BNB, BTC, SHIB, XRP, LINK, DOT, SOL, ETH, ADA, MATIC, and stablecoins.
Moreover, users can choose their preferred assets on the application or website. However, a 0.9% conversion fee for payments made through digital currencies will be applicable.
Furthermore, Binance intends to broaden the range of supported digital currencies and has plans to introduce its cryptocurrency card to more markets worldwide. Meanwhile, Colombia is the latest country in Latin America to receive a crypto card product from Binance.
This follows the exchange's release of a prepaid card product in Brazil, which emphasized the importance of using the product to simplify payments and highlighted the increased utility of cryptocurrency in this area.