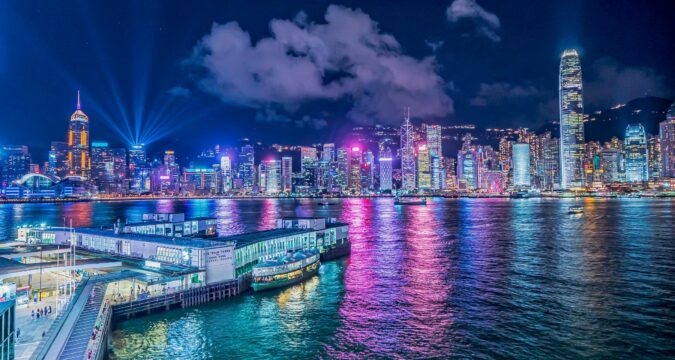 The disclosure of a covert filing by the United States Securities and Exchange Commission (SEC) has stopped its spectacular development throughout Latin America. Cryptocurrency journalist Steven Walgenbach with Coinpaper recently launched an investigation on the acceptance of cryptocurrency in the Latin American region.
According to Steven, cryptocurrencies have become a lifeline for people and companies looking to secure their capital and get through the challenging economic times in Latin America. While explaining the need for the region to adopt the cryptocurrency, he revealed that Argentina currently has an inflation rate of 113%.
He added that in Argentina, many people saw promise in Binance Pay's entry into the area since it seemed to close the gap between conventional banking institutions and digital assets, increasing financial inclusion. News has it that the SEC recently submitted a sealed motion with many exhibits, an SEC trial attorney Jennifer Farer declaration, and a proposed order that shocked the cryptocurrency world.
Binance Pay To Reduce Number Of Unbanked, Venezuela Lagging Behind
A 2021 World Bank research finding that 42% of Latin American individuals lacked access to a regular bank account was one of the major reasons behind Binance Pay's development into the region. Binance had Earlier this year said that the growing Binance Pay offered a special chance to close this gap by providing a digital financial service that meets the demands of underprivileged groups. A report from CoinStats had the price of Binance Coin (BNB) at $222.90 as of press time.
While commenting on this development, Steven said that this success demonstrates the substantial demand for Binance's products and services, particularly in Latin America, where monetary devaluation and economic instability are prevalent. It was also gathered that Venezuela is absent from Binance's "Send Cash" service. As of press time, Venezuela has an inflation rate of 398%.
Latin America To Explore Cryptocurrency Payment, Reluctant In Regulatory Dynamics
Vox Populi conducted on this trend by Coinpaper gathered that introducing this service in a nation with a history of high inflation rates like Argentina, highlights the expanding significance of cryptocurrencies as a secure and dependable financial option during unpredictable economic times. Binance, on their official blog, said that they are at a crossroads in Latin America as the cryptosphere mulls the consequences of the SEC's covert filing.
Binance's early success in Latin America with its Binance Pay service has encountered a twist as the SEC's secret filing raises concerns regarding the exchange platform's future activities in the region. Steven also wrote that the potential of cryptocurrencies to offer financial inclusion to underprivileged people remains a key topic of discussion as they continue to gain popularity as alternatives to conventional financial systems.
However, the development in Latin America has been said to have broader global effects on the cryptocurrency environment. While speaking on this development, John Reed Stark, a former staff at SEC, explained that Latin America's, particularly Argentina's, complete adoption of cryptocurrency transactions would be rare.
Stark also emphasized the need for transparency in introducing regulatory actions, which also has the propensity to attract public trust and increase understanding of how the U.S. dollar tax is used. He also mentioned that the SEC is educating the public on how users can avoid violating future securities.