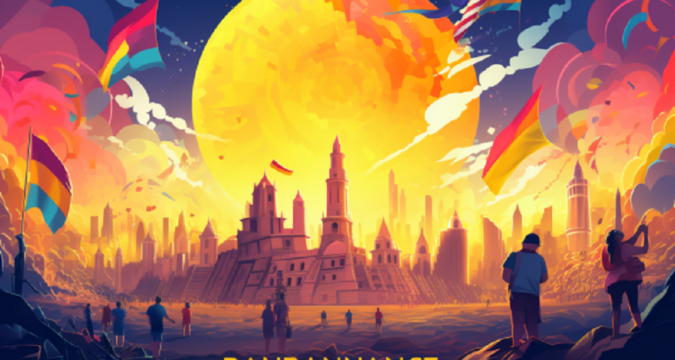 Leading blockchain and cryptocurrency infrastructure provider and biggest exchange by trading volume, Binance has launched a new payment service, Send Cash in Latin America.
The launch will enable users from nine Latin American countries to transfer funds through Binance Pay to their loved ones. The nine countries are Colombia, Honduras, Guatemala, Argentina, Costa Rica, Paraguay, Dominican Republic, Panama, and Mexico.
Initially, users in these countries will be able to transfer their crypto through Binance Pay to send funds to recipients with bank accounts in Colombia and Argentina at the lowest cost.
Send Cash makes funds transfer easy by enabling recipients of transfers via Binance Pay to receive funds directly to their bank accounts, facilitated by licensed transfer processing providers.
Commenting on the launch, Regional VP for Latin America at Binance.Min Lin said the launch of this service demonstrates Binance's commitment to the crypto industry in Latin America.
"This is another step forward for Binance, which renews its commitment to the crypto industry in Latin America, to the expansion of the benefits it offers in terms of financial inclusion, and to developing new ways of using crypto in everyday life," Lin said
"Individuals and businesses in the region are very open to innovations that can solve the specific challenges they face and, from Binance, we continue to work to respond to them with products that fit those local needs," he added.
Driving Financial Inclusion.
Latin America is one of the regions with the highest number of unbanked people. As a result, sending and receiving funds can be a challenge. The launch of this new service demonstrates Binance's commitment towards bringing financial inclusion to the region.
This is one of the purposes of cryptocurrencies – to bring financial independence to all, regardless of where they live.
Binance also recently launched Binance Pay in Brazil as part of this effort to make crypto payments easier, thus driving mainstream adoption.
Binance Pay has also partnered with Despegar, Credencial Payment, and Vita Wallet that seek to expand payment and remittance options.
Binance Growing Despite Challenges
Binance is facing regulatory challenges in several jurisdictions, especially in the United States where it has been in court for allegedly violating security laws. However, the company has been expanding recently, with regulatory greenlights in other jurisdictions.
Apart from growing its presence in Latin America via Send Cash and Binance Pay, Binance exchange has also secured regulatory licenses in places like Dubai Emirate where it was given an MVP license and now awaits the full license.
The exchange also obtained a license in Kazakhstan earlier this year, and is to work with regulators in the country to establish proper crypto regulation. The crypto-friendly El Salvador has also licensed Binance, making it the first fully licensed crypto exchange in the country.